The Melbourne Documentary Film Festival is back!
Australasia's largest and most popular competitive documentary film festival returns this July for its 7th edition with a lineup so swoon-worthy you'd be wise to prepare your viewing plan now as you're going to want to see it all!
One of the great things about MDFF is it's a hybrid festival.
There will be online screenings viewable across Australia from 1st – 31st July and live in-cinema screenings at Cinema Nova from 21st – 31st July.
So, what features should you see? Ideally, however many you can!
Below, you'll find a list of 14 powerful feature documentaries that should absolutely be contenders for a spot on your personal must-watch list.
Additionally, we encourage you to check out the full program of films as there are just so many brilliant and moving documentaries that will impact and inspire you from those on art and music to activism and environmentalism, VR projects, gorgeous portraits on individuals, families, animals, health, sports, and everything in between!
Like we said, swoon-worthy!
---
"Waterman" directed by Isaac Halasima
Synopsis: "Five-time Olympic medalist and Native Hawaiian Duke Paoa Kahanamoku shattered records and brought surfing to the world while overcoming a lifetime of personal challenges. "Waterman" explores his journey and legacy as a legendary swimmer, trailblazer, and the undisputed father of modern-day surfing, following the sport's first-time inclusion in this year's Games – a fitting tribute to his work promoting the sport around the globe."
"Sing, Freetown" directed by Clive Patterson | Review
Synopsis: "Emmy winning filmmaker from Sierra Leone, Sorious Samura, has grown tired telling negative stories about Africa. He embarks on a journey with his best friend, Sierra Leone's most famous playwright, Charlie Haffner, to create an epic work of national theatre – a play to reclaim their country from negative media narratives and the damaging legacy of colonial rule. It doesn't go as planned."
"Doctor Who Am I" directed by Matthew Jacobs and Vanessa Yuille | Review
Synopsis: "An infamous "Doctor Who" screenwriter is reluctantly dragged back into the American Whoniverse, in this funny and moving documentary about finding family in the unlikeliest of places."
"Finite: The Climate of Change" directed by Rich Felgate | Review
Synopsis: "In Germany, concerned citizens step forward to save an ancient forest from Europe's largest coal mine. They form an unlikely alliance with a frustrated community in rural England who are forced into action to protect their homes from a new opencast coal mine."
"Ferguson Rises" directed by Mobolaji Olambiwonnu
Synopsis: "The inspiring story of the residents of Ferguson, Missouri, a small town that suffered a powerful loss and became the flash point for a modern day civil rights movement."
"A Fire Inside" directed by Justin Krook and Luke Mazzaferro
Synopsis: "When a volunteer firefighter drives his car into almost certain death during the worst fires in Australian history, he does it because he 'has a job to do.' Three months later, the fires are out but his nightmares are just beginning. What's tormenting him, however, isn't the memory of flames. Turning a sensitive lens on the unprecedented devastation of Australia's 2019/2020 'Black Summer' bushfires, from a country-wide emergency to the astonishing stories of help that emerged, "A Fire Inside" presents an inspirational look at the way people respond to crisis and its true cost to the human spirit."
"A Life on the Farm" directed by Oscar Harding | Review
Synopsis: "When filmmaker Oscar Harding's grandfather passed away in the rural English county of Somerset, his family inherited an extraordinary video tape – a feature-length home movie from neighbor Charles Carson. But there's so much more to the man behind the videos – Charles was an inventor, an outsider artist, and a pioneer of death positivity, to name just a few of the filmmaking farmer's achievements. Charles' life and work are examined by those who knew him best, as well by a whole new generation of fans from across the world who have been inspired by the legacy he left behind. "A Life on the Farm" is an exploration and celebration of Charles Carson and his movies, rescued from obscurity, which present a moving and laugh-out-loud document of a time and place in danger of being lost to history."
"The Sound of Identity" directed by James Kicklighter
Synopsis: "In the spotlight of global media coverage, the first transgender woman ever to perform as Don Giovanni in a professional opera, makes her historic debut in one of the reddest states in the U.S."
"Australia My Home" directed by Dritan Arbana
Synopsis: "The instability and horrors that accompanied the 20th Century were a major cause of human exodus, and Australia became the preferred destination for many of those who wanted to start anew. This film depicts the stories of three generations of Albanian migrants to Australia, their sacrifices and contribution towards their adopted country, as well as the strength of our cultural identity in the face of longing and separation. Their tales illustrate the experiences of all those who abandoned their families and fatherland in order to build a new home in a remote corner of the Earth, and they are not necessarily unique to Albanians. Their accounts juxtapose with the endless spaces, unique nature, and prehistoric creatures that roamed this fascinating land for millennia, a land that to this day has the propensity to confront and mesmerize. Filmed in the course of one year in two continents, this documentary depicts how our protagonists became a bridge between two vastly different cultures, and for at least one of them presented the first opportunity to connect with long lost relatives after nearly a century."
"Hostile" directed by Sonita Gale
Synopsis: "A feature-length documentary focusing on the UK's complicated relationship with its migrant communities. Told through the stories of four participants from Black and Asian backgrounds, the film focuses on the impact of the evolving 'hostile environment' policies that target migrants. The film explores how the lives of international students, members of the Windrush generation and 'Highly-Skilled Migrants' have been affected. What does it mean to be British? What does it feel like to be told you don't belong? This film seeks to hear these voices and inspire viewers to take action to create long-term change."
"In the Court of the Crimson King" directed by Toby Amies
Synopsis: "This feature documentary explores the unique creative environment of King Crimson, one in which freedom and responsibility conspire to place extraordinary demands on the band's members – only alleviated by the applause of an audience whose adoration threatens to make their lives even harder. It's a rewarding and perilous space in which the extraordinary is possible, nothing is certain, and not everyone survives intact."
"The Automat" directed by Lisa Hurwitz
Synopsis: "Featuring an original new song written and performed by Mel Brooks, "The Automat" which premiered at the 2021 Telluride Film Festival, tells the 100-year story of the iconic restaurant chain Horn & Hardart, the inspiration for Starbucks, where generations of Americans ate and drank coffee together at communal tables. From the perspective of former customers entertainer Mel Brooks, Starbucks founder Howard Schultz, Supreme Court Justice Ruth Bader Ginsburg, Secretary of State Colin Powell, the Horns, the Hardarts, and key employees – we watch a business climb to its peak success and then grapple with fast food in a forever changed America."
"Ten Count" directed by Nathanael Wiseman | Review
Synopsis: "With a star studded cast, including Dwayne "The Rock" Johnson, "Ten Count" is a blistering ninety-minute documentary that explores the incredible journeys and mental health pressures of elite sports athletes competing at the highest levels."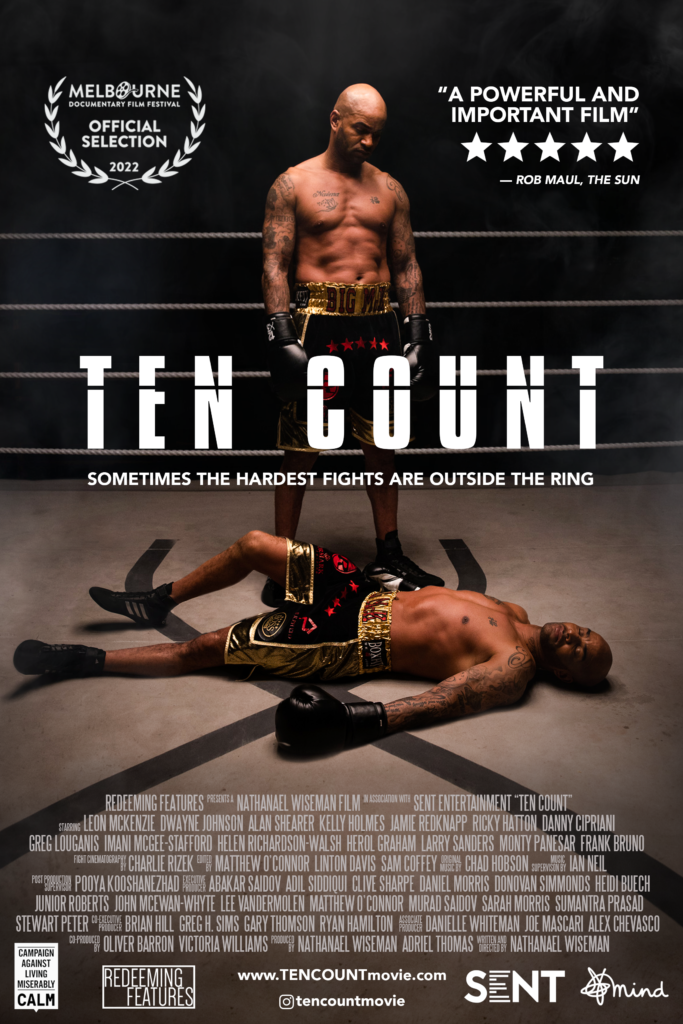 "FoodForest" directed by Louis De Jaeger | Review
Synopsis: "In this documentary, landscape architect Louis De Jaeger outlines how food forests can save the earth from suffocation, resuscitate communities, make agriculture sustainable, reverse global warming and still produce an abundance of food. This film takes you on a trip through the secret gardens of food forest pioneers. From urban jungles to healing projects in psychiatric institutions. Because nature appears to be the best healer for the social, psychological and ecological scars that people have caused. If we give nature's resilience a chance, together we can create a new Eden. In fact, pieces of this new paradise are already visible."
What are you most excited to see? For more information on the Melbourne Documentary Film Festival, visit: mdff.org.au.