Let's be real, documentaries on farming can sometimes be polarizing. You know the types of films I mean. The ones that are heavy on shock value and show horrific scenes of animals at mass production farms or slaughterhouses and try to convince you that carrots are the Holy Grail and that you should never eat a hamburger ever again because, with hypothetical fist in the air, remember how the cows in the film were treated!
Guilt trip documentaries are the worst. The ones involving farming are perhaps my biggest pet peeve.
If you have any concerns that "Sustainable" by Matt Wechsler and Annie Speicher will be anything like the type of films described above and are wondering whether you should see the film or not: do it.
"Sustainable" is nothing like those films. In fact, "Sustainable" is easily one of the most well-crafted agricultural documentaries I've seen in recent years.
The feature-length film examines the value of sustainable farming from a well-being of the land and health of society standpoint to the maintainability of an economy built around a locally grown food system rooted in quality nutrition, community, and ethical agricultural practices versus that of today's more common industrial produced one focused on quantity and corporate profit.
All the while, "Sustainable" retains a cool-headed tone established from the very beginning by Chef Rick Bayless, who opens the film by reflecting on his decision to source local ingredients. He states, "I kept asking myself, how am I going to make great food if I don't have any connection to the people who are growing that food?" From there, viewers are gradually introduced to some of those people, including the film's ever-likable key character Marty Travis of Spence Farm, Bill Niman of BN Ranch, and Klaas Martens of Lakeview Organic Grain, just to name a few.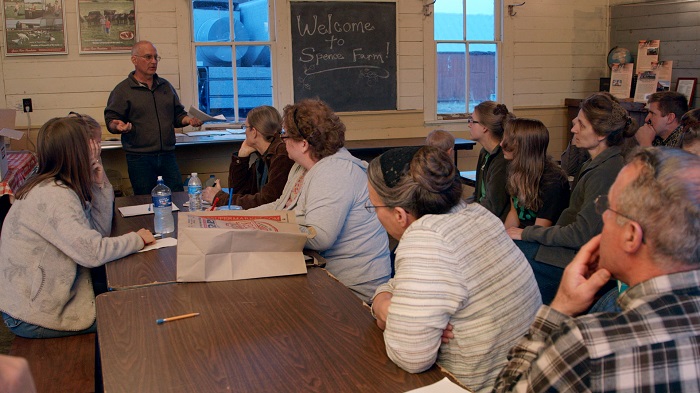 "Sustainable" is critical of industrial farming, as you would expect, yet the arguments put forth by the farmers and even the featured sustainability advocates and authors are done so in a civilized and articulate manner. Because of this, there is an intimacy retained throughout the film that makes whoever is on-screen almost seem like they are engaged in an on-going polite conversation with the viewer. A vital sense of trust is established, thus, any criticalness of big-farming feels done so for reasons of providing factual clarity, not out of malice or to simply be sharing an opinion.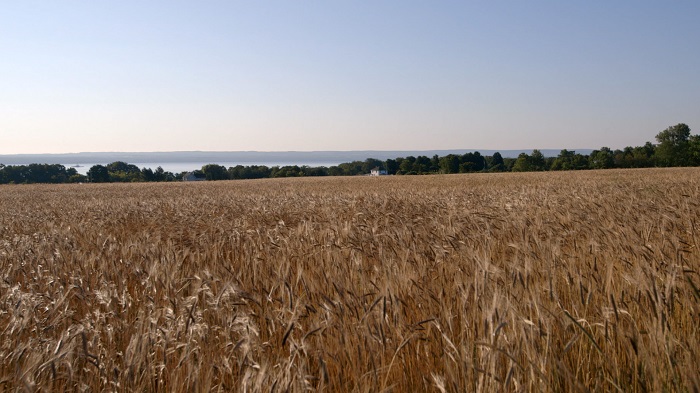 Aside from the film's tone and well-researched nature, there are many other things to like about it… The gorgeous cinematography… The music… The animations…
However, one of the most special aspects of "Sustainable" is the seasonal outline it follows.
Every season the film checks in with Marty Travis who shares what it's like on his farm during that particular time of year. Many people don't know any farmers. Many people have never even been to a farm. So, to be able to see what life is like through the eyes of Marty Travis and to learn even just a little bit about what he experiences each season is something that many people will find meaningful.
"Sustainable" is what a farming documentary should be. It won't scare you through nightmarish images or guilt you into a fashionable way of eating. It is a beautiful and motivating film that will enrich your understanding of what sustainable farming actually is and the type of food system that could and should be America's normal.
---
For more information on "Sustainable," check out our interview with Matt Wechsler and Annie Speicher, "Sustainable's" website, and the film's official Facebook page. "Sustainable" screens July 10th at the Melbourne Documentary Film Festival. Tickets are currently available through Moshtix.
Additional festival information online at: mdff.org.au / @mdffest / MDFF Facebook Group