The life of a teacher is intense. It's a carousel of juggling. Juggling tasks, instruction, personalities, learning styles, small humans, big humans, emotions, and one's own sanity all the while still maintaining a personal life with its own set of a thousand responsibilities. It's no wonder so many teachers experience burnout, especially if they feel undervalued and aren't being paid a salary that matches the immensity of the work.
Directed by Adam Gacka, "Teacher" is a heartfelt feature-length documentary that explores the challenges and emotional complexities of what it's like being a new teacher in an underserved community in America's third largest school system, Chicago Public Schools.
Those of us who are products of public education will likely have had a teacher that seemed to detest being a teacher. You know the kind. That teacher who was miserable and consequently was mentally checked out or ran their classroom like a prison yard, sometimes a bit of both.
What makes a good teacher then?
As Gacka's film reveals, it is a mixture of passion, kindness, patience, love, and a desire to help the next generation see their potential and follow their dreams.
"Teacher" follows Nkanga Nsa as she sets out on her journey to become a teacher on the South Side of Chicago. She is enthusiastic and radiates the type of passionate energy that could move mountains as she embarks on a year of resident teaching at The Curtis School of Excellence.
Viewers learn 50% of teachers at the Curtis School of Excellence have completed the teacher training program through the Chicago Teacher Residency, an incredible initiative where professionals who are passionate about elevating the quality of education in Chicago are able to receive a scholarship to complete a master's degree and obtain a year of in-classroom training.
It's a life-changing concept helping to transform educational quality in the city by offering individuals with the desire to teach the opportunity to do.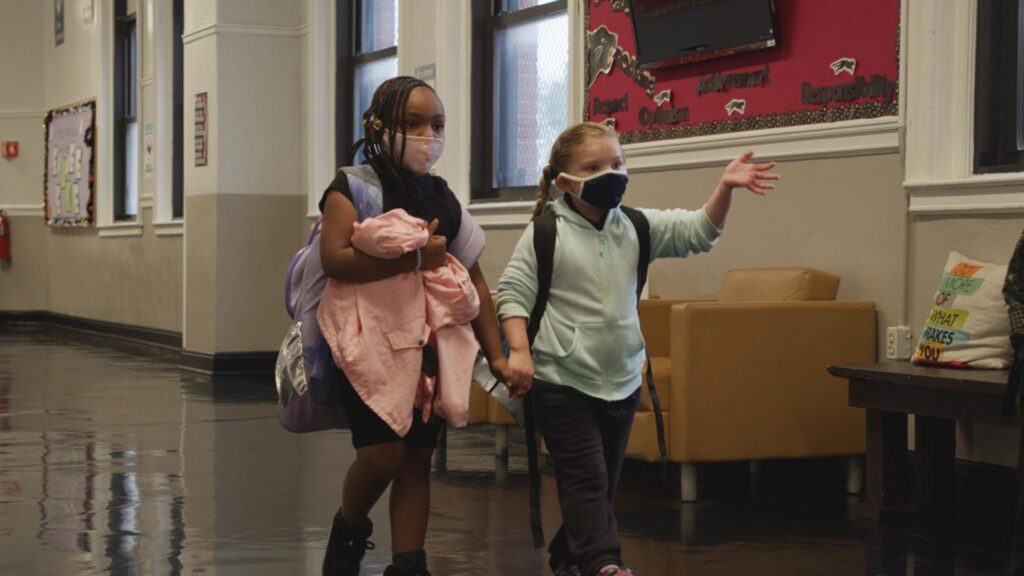 In a rather cool editing choice, "Teacher" begins with a scene of Nsa in the future. She states, "You don't want to enter education if you just want to chill out. You want to enter education, especially within our city, if you care about living beyond an island of yourself."
As the film progresses, viewers get a sense of just how true that statement is as we get a peak into how tough the balancing act of life and teaching can be.
Inspiring and thought-provoking, "Teacher" is a must-see for anyone considering the teaching profession or those who are already in it.
While the teaching program is an amazing step in the right direction to addressing the teacher shortage and advancing equity in education by having high quality teachers, "Teacher" doesn't hold back in its message that more resources are still needed in underserved communities to help students succeed. A passionate teacher can take students far, but having access to resources and tools that can enhance learning makes the path forward all the more smooth for both students and teachers.
An uplifting film that champions the educators we'd all love to have, "Teacher" will leave you hopeful for the future of public education but also contemplating the greater appreciation needed for those who sacrifice so much to help the next generation achieve their dreams.
See "Teacher" streaming online at the Melbourne Documentary Film Festival from July 1st – 31st. For more information, visit: mdff.org.au.