Billed as an "intensely personal observational documentary," director Jeff Hann's "The Coffee Man" follows Canberra resident and ONA Coffee founder Sasa Sestic on his quest to become the 2015 World Barista Champion.
The first feature documentary from Jeraff Productions, the film is a multi-dimensional look at a man often described as "coffee-centric" and what drives him to succeed in business, competition, and in life.
Hint: it's more than caffeine!
Introduced to Sasa by his brother in-law Mick, Hann and producer Roland Fraval accompany Sestic across the globe to farms in Ethiopia, Columbia, and Honduras as he strives to source the perfect coffee beans.
The footage of their trips has the hybrid-feel of a cross between something you might expect to see on Anthony Bourdain's television show "Parts Unknown" and the Travel Channel's "Dangerous Grounds" starring Todd Carmichael, the co-founder of La Colombe Coffee and subject of the 2011 adventure documentary "Race to the Bottom of the Earth." They are educational but engaging moments, and viewers unfamiliar with the agricultural process will find it interesting to see where exactly their coffee comes from.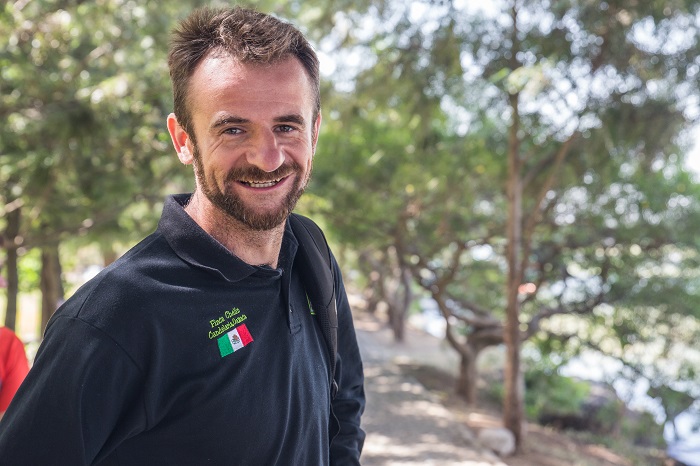 These scenes, however, aren't the only schooling the film provides.
"The Coffee Man" also includes occasional short animations narrated by Sasa's daughter Ana that help explain the various stages of coffee development.
These segments are charming and provide a nice bit of digestible technical coffee know-how. Those with a more advanced coffee background may find them a little redundant, but to make the film as informative and appealing to as broad an audience as possible, the animations were a smart directorial decision by Hann to include.
The thing I enjoyed most about "The Coffee Man" isn't any of the above or even the exciting final half of the film at the World Barista Championship. What I enjoyed most, and what the film truly excels at, is its revealing of Sasa's character through his own eyes and through the eyes of those who love him as they reflect on his early life to his present-day successes.
Despite being called "The Coffee Man," what Hann has crafted is a well-rounded illustrative portrait of a man who, while deeply passionate about the coffee business, is also like anyone else—multi-layered with a story that goes beyond accolades and work triumphs. While these things are all admirable of course, perhaps the most admirable quality present in the film is that Sasa and those who made it are guided by the best thing possible; no, not coffee—heart.
---
"The Coffee Man" screens July 9th, Opening Night of the Melbourne Documentary Film Festival. Tickets are currently available through Moshtix. For more information on the film, read our interview with director Jeff Hann and visit: thecoffeemanfilm.com.
Additional festival information online at: mdff.org.au / @mdffest / MDFF Facebook Group