"Georgina" is a short documentary directed by Sandra Veneklaas that seeks to challenge your preconceptions of those working in the adult entertainment industry. In this captivating eleven minute short film, screening July 11th at the Melbourne Documentary Film Festival, audiences are introduced to 'Georgina,' an exotic dancer, who shares the story of how she became involved in the adult industry and reveals how for her stripping is about something much more meaningful than surface level sexuality.
Veneklaas, who recently moved to the Netherlands where she was born after living in Australia for most of her life, was introduced to Georgina through a friend while trying to decide on a subject for her graduating film project at Victorian College of the Arts.
While individuals working in the nightlife or sex industry are often stigmatized by their professions, Veneklaas' intimate portrait of Georgina highlights just how wrong these preconceived ideas we carry usually are.
Documentary Drive interviewed Veneklaas recently who generously shared insight into her motivations behind the film.
---
Documentary Drive: Can you tell me a little about your background and what inspired you to get into documentary filmmaking?
Veneklaas: I did a Bachelors in Communication Studies in Perth, and in the two units of film they offered I found that I really enjoyed filmmaking! When I finished that course, I applied (and got in) to the VCA where I just completed a Masters in Documentary Film last year. I had always loved documentaries, and with a quarter life crisis setting in, I thought that, existentially, making documentaries would be my most valuable contribution to the world.
Documentary Drive: While attending classes at VCA, what was one of the most important aspects of filmmaking you learned that you were able to apply during production of this film?
Veneklaas: Not so much a technical skill picked up in class, but more of a general life lesson I learned along the way: I learned to go with the flow a bit more. In my first year I had the tendency to get a bit too carried away and stressed about minor things, so in the second year I made an effort to relax with it a bit – and it really paid off! I think for the slow style of documentaries that I want to make, this approach will continue to be important for my films.
Documentary Drive: What sort of pre-production activities did you do before you began shooting?
Veneklaas: My approach was primarily to spend a lot of time with Georgina, really getting to know her. I visited her in the strip club once or twice to get a vibe of the place and an idea of her routine, and we also jammed out some of the contemporary dance stuff for the forest scene before shooting. Otherwise we just hung out a lot and became very good friends. It was a very collaborative process the whole way through.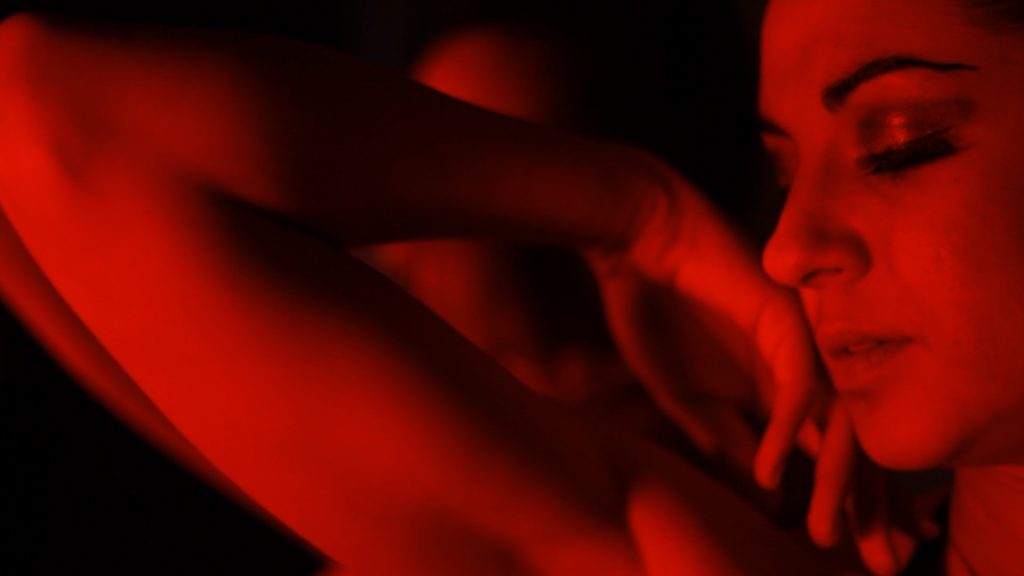 It was only in the week or two before filming that we really sat down and decided what we wanted to include in the film, specifically.
I left the forest choreography to her to prepare, and the club choreography was improvised on the day (as she does on a day-to-day basis at work).
I knew the basic visuals that I was after, and the general themes that I wanted to cover, but we decided on the nitty-gritty together, which I think worked out really well.
Documentary Drive: How long did it take to make the film?
Veneklaas: It was my second year graduating film so technically the whole university calendar year of 2015, but "official" preproduction was minimal, sporadic, and hard to quantify; we shot in 3 days and I was allowed 2 weeks to edit it.
Documentary Drive: Did any issues or challenges arise that surprised you?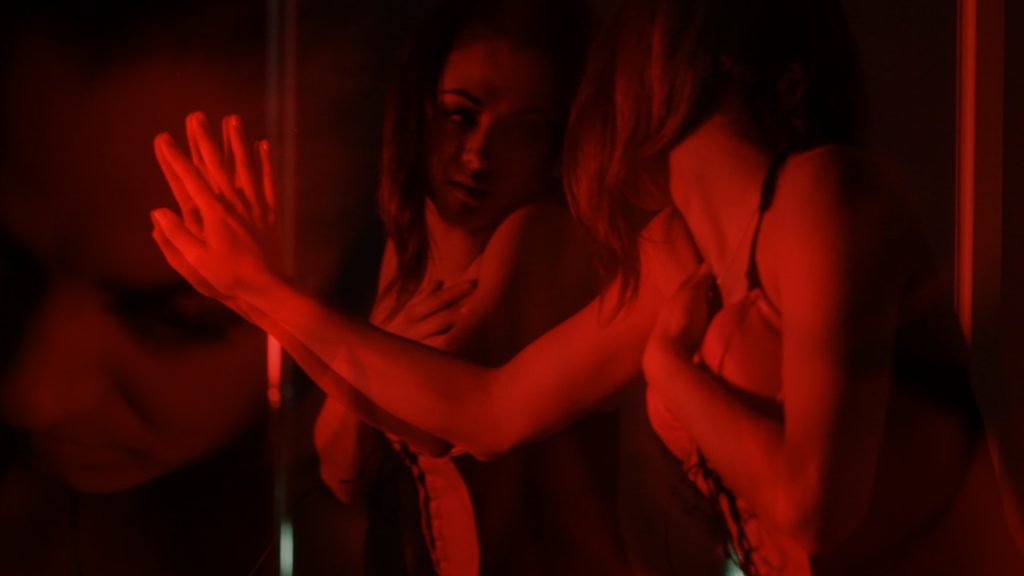 Veneklaas: A few weeks before shooting, Georgina actually injured herself quite seriously and during her recovery got a bit down about her work.
I was worried that she'd not be able to or no longer want to participate in the film. But she looked after herself mentally and physically and we took it slowly, so it all worked out.
The film was in jeopardy for a little while, which was a bit scary – but I think that contributed a bit of a "twist" in the story which I think enhanced the film in the end.
Documentary Drive: When people think of the world of exotic dancing or stripping, many just see the corporeal or sexuality of it. Through your interviews with Georgina, your film does a magnificent job of creating a different, beyond the skin, image by revealing a portrait of an intelligent, philosophical, and very well spoken young woman. Was your intention going into the film to try to change the types of stereotypical perceptions people may have of those working in the adult entertainment industry or did that just seem to happen naturally as the film evolved?
Veneklaas: I'm so glad you thought so! Yes, that was certainly the plan all along. When I was about to meet Georgina for the first time, I was very aware of the preconceptions that were subconsciously forming in my mind of what she must be like – and when we spoke, she turned them on their head! I wanted to achieve a similar effect through the film, through the vehicle of her character. Not only was the intention to share the story of this interesting choice in Georgina's life, but also to use the opportunity to try help reduce the stigma against strippers and others working in similar industries.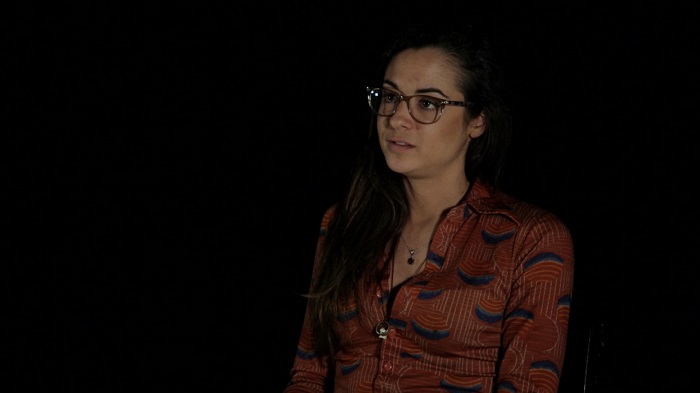 Documentary Drive: The film features some beautifully shot outdoor scenes. Where were these scenes filmed and why was it important for you to show Georgina in this type of element?
Veneklaas: The forest scenes were filmed on a friend of a friend of a friend's property between Healesville and Marysville that I was very, very lucky to get access to. From the beginning, Georgina and I wanted to shoot some aspect of the film out in nature, because that's where she feels most at home; it's sort of her "native habitat" so to speak. And I wanted to contrast those two environments where she spends most of her time; not only being opposites in nature (no pun intended), but also visually opposites in colour.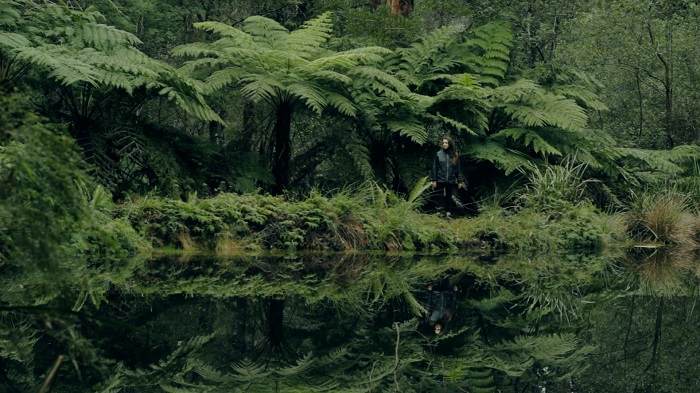 Documentary Drive: Has Georgina seen the film? If so, what was her reaction to it?
Veneklaas: She has seen it. She went traveling for a few days after we finished shooting to take a break from her work – and she saw it after returning, on a laptop in my old kitchen. She had quite an emotional response to it. I think the space she gained in her travels gave her the distance she needed to watch it back. There were tears and laughter. She was overwhelmed, but very pleased with it. And that was important to me to do her story justice, after she gave so much of herself to the film. We hope to work together again in the future!
Documentary Drive: Lastly, if there's one thing you'd like the Melbourne Documentary Film Festival audience to remember about your film "Georgina," what would it be?
Veneklaas: Bit of a cliché, but, not to judge a book by its cover. The adult industries carry a lot of stigma and taboo, and I hope that the film has offered an unexpected perspective on the work and the people who choose to do it.
---
"Georgina" screens July 11th at the Melbourne Documentary Film Festival during Short Documentaries – Session 3. Tickets are currently available through Moshtix. 
Additional festival information online at: mdff.org.au / @mdffest / MDFF Facebook Group