When one thinks of women and aging, it's difficult to pretend that society portrays it in a positive light. Stereotypes and ageist comments frequently abound. How do these criticisms affect the way women see themselves? In "A Woman's Prime," director Ester Moon seeks to uplift women by challenging widely held beliefs about women and aging. Currently in production, the documentary will focus on four main themes:
Commonly-held notions about femininity and youthfulness
Love and relationship dynamics related to aging
Inner freedom from limiting beliefs
And learning how to embrace aging through self-awareness
Documentary Drive interviewed Moon recently about her inspiration for "A Woman's Prime," the film's evolution, and how readers can get involved in the project and help turn negative perceptions on female aging into ones of positive empowerment.
Can you tell me a little bit about your background? I read that this is your first film?
I studied screenwriting in my freshman year of undergraduate university, but ended up graduating with a degree in sociology. In that first semester of college, I was required to take a visual storytelling course where my classmates and I had to produce about five short student films. That was the first time I ever made films. A friend my age who was also interested in filmmaking helped me with them. He had a lot of filmmaking experience and was the one who really exposed me to how much work and planning goes into the creation of even a short video.
I actually haven't made any films since because I was focused on studying sociology after I switched my major, but directing had been on my mind for a long time. That's why, though that class was an introductory one, it is still so meaningful to me in the sense that it gave me hands-on experience in filmmaking that I needed, however basic.
What inspired you to make a documentary about women and aging, and how did you decide on the film's four main themes?
I haven't read about or seen any documentaries that show women how to overcome the wounding around aging through way of introspection and self-awareness. It's certainly very inspiring to see women who are living in an empowered state at age 40 or 50 or 60, but once you step out of watching a film with those on-screen who are, you may still have that aging wound as a woman. My desire is to give women practical self-help tools (like self-forgiveness) that they can apply to their lives to transform the way they look at and treat themselves, ultimately affecting the way they show up in the world.
I decided on these four themes (commonly-held notions about femininity and youthfulness, love and relationship dynamics related to aging, inner freedom from limiting beliefs, and learning how to embrace aging through self-awareness) because, together, they seem to encapsulate this whole issue of women and aging with the big picture in perspective. I feel my film is really multifaceted and complex, so I had to break it down like that in order to present it to others in a way that made sense.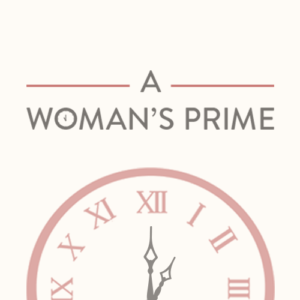 Your Indiegogo page indicates that you've interviewed 6 people so far. What is it about these six individuals and their stories that you think will resonate with viewers?
Most questions I ask them are ones that I haven't seen touched on in other documentaries about women and aging. Their answers themselves should thus be quite fascinating for my viewers, but I think why these individuals will resonate with my viewers is simply the fact that they are all very sincere, genuine people. I am aware my film would be touching upon a sensitive and tender matter, so it is important to me to have subjects my audience can connect with on a heart level.
So far in your interviews, have you found there to be a consensus among the subjects' beliefs and feelings on aging or are there a wide range of opinions?
I think there is somewhat of a wide range of opinions. My subjects are pretty different from one another in terms of perspective and where they are at in their lives, so they approach my questions in distinct ways.
I have to ask, are there any men featured in the film or is it strictly women?
Yes, there are two men. One is in his early 40s and the other is in his early 20s. I think they will provide another dimension to the film which my audience should find interesting. I would say more, but don't want to spoil it!
How many more people do you hope to interview?
I have not decided on the exact number yet, but it will be either 3 or 4 more women. My film is like a big puzzle and I am working on becoming clear about which individuals would be best to complete it. I am looking to put specific subjects in my film that would fulfill my greater vision.
As a new filmmaker, what have you found to be the most challenging aspect of making a documentary? And what part of the process have you personally found the most enjoyment or satisfaction in?
The most challenging aspect of making this documentary for me has been the self-doubt. I don't like when it sabotages my productivity, but when it comes, I have to find new ways to outsmart. Having to continuously renew faith in myself is challenging, but I also learn the importance of trusting the universe, so I do get better at it.
I find it satisfying finishing a day of shooting, because you gain more clarity about what the film could become. It's exciting to know that the conversation you just had with your interviewee is preserved in film form and will eventually be seen by others.
Have your own opinions on women and aging evolved since you began making the film?
Yes, definitely. I am learning that the sense of invisibility many women feel when they come into their 40s and 50s can be changed, and the wonderful thing about it is that it's not about looking the most youthful or attractive. It's about showing up in the world honoring our highest selves. When you are living from that place, you get love and respect in your reflection rather than something negative like invisibility and indifference, and that really humbles me by reminding me what truly matters.
I have been meditating a lot on the word "invincible" lately and have been thinking, "Instead of women regarding themselves as 'invisible' at 50 or 40 or even 30 in many cases, wouldn't it be nicer to regard themselves as 'invincible'?" It's a thousandfold more empowering and inspiring and could drastically change the way our culture views women in respect to their age. Contrary to popular belief, I believe invisibility is not an inevitability once a woman hits a certain age and that we really need to examine this myth we have been passing on from generation to generation.
What are your hopes for how "A Woman's Prime" will be received by audiences?
I obviously cannot control exactly how my film will be received, but to inspire in an enduring manner is my greatest wish. There is another huge side to this whole aging issue that is not being explored and I think it's important to do so in order to raise the consciousness of my audience.
Finally, how can readers get involved in the project and stay up-to-date on news about the film?
"A Woman's Prime Documentary" is on Twitter (@awomansprime), Facebook (/awomansprimefilm), and also has a webpage (awomansprimefilm.com) where you can subscribe to its newsletter. People can help by sharing my project on social media and bringing awareness or contributing to my crowdfunding campaign on Indiegogo.
Thanks to Ester for her wonderful openness during our interview. Be sure to check out the film's Indiegogo page, and be on the lookout for "A Woman's Prime" coming in the near future!