"Dior and I" follows Raf Simons, Christian Dior's newest creative director, as he attempts to create his first haute couture collection for the fashion house in April 2012. Such collections typically take nearly half a year to develop. Simons has just eight short weeks. With his reputation on the line, "Dior and I" follows Simon's debut collection from sketch to runway, giving viewers a rare look inside his creative process and the ateliers where Dior's expert seamstresses work dedicatedly to bring Simons' vision for the collection to life.
The film does a great job of blending the history of Dior with the current pressures Simons is facing. Christian Dior's presence is always looming. No matter who is in charge of the fashion house, they are linked to the Dior name, and ultimately to the man behind it. The use of vintage clips of Christian Dior and quotes voiced by Omar Berrada, from the memoirs Dior wrote one year prior to his death, provide a wondrous reminder of the fashion house's history and the life of its founder.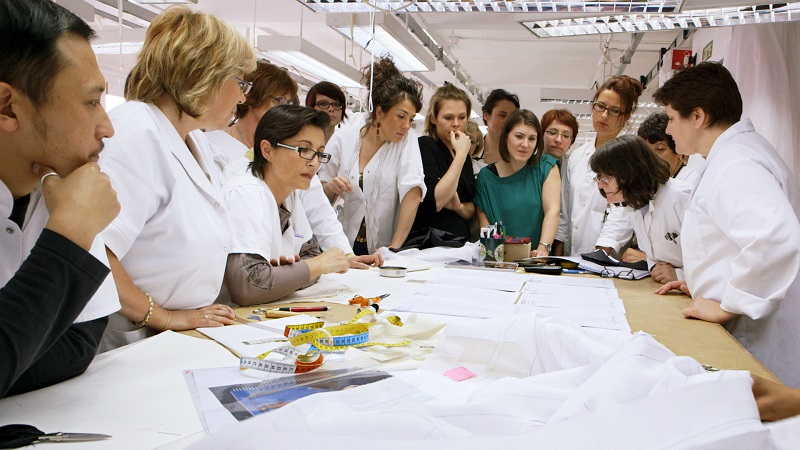 One of my favorite scenes in the film is when Simons and members of his team visit Dior's childhood home in Granville, Normandy.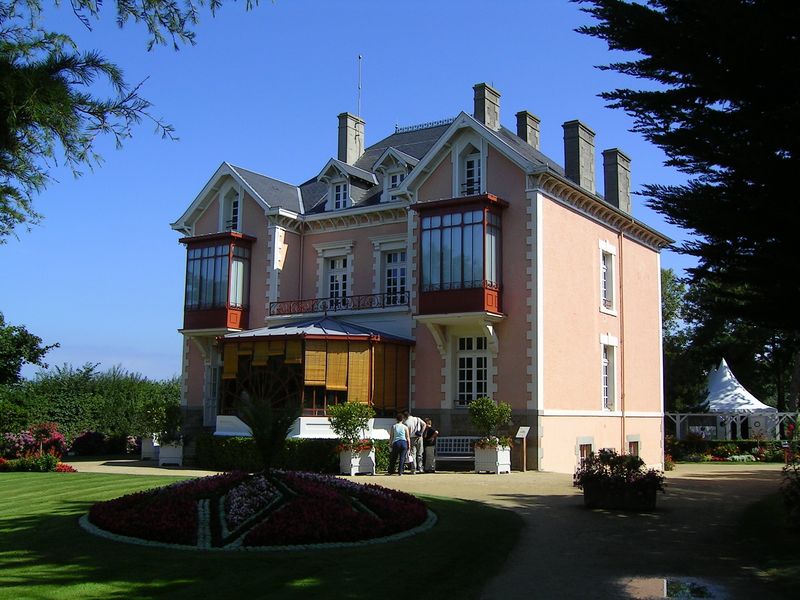 It's an intimate part of the film and revealing of Simons' character. Simons goes on to draw inspiration from the home's magnificent gardens choosing to have the venue for his first show lined with panels of thousands upon thousands of richly colored blossoms, a vibrant homage to Dior's love of flowers and the inspiration for many of his designs.
The film is directed by Frédéric Tcheng and is 89 minutes long. For those not fluent in French, the film has English subtitles. The subtitles, however, are occasionally difficult to read. The film is so stunningly crisp and there are frequent scenes that are bright or where a certain light colored fabric is shown resulting in a slight glare and blurring of the white text. There are so many other films out there that have successfully used white subtitles and whose editors have taken steps in post-production to avoid this problem that I don't see why the subtitles in this film couldn't have been improved upon just a little bit more for enhanced readability. It's not a major flaw, but it is a minor annoyance that some critical viewers may find distracting.
When one hears the names of designer brands like Versace, Armani, Gucci, and Dior those on the outside of the fashion world may have the tendency to assume that those on the inside are totally unlike themselves. It's an easy misgiving to have if all one sees of that world are the grand public personas, the glamorous fashion shows, and the multitude of celebrities who flock to them.
One thing that struck me about the people working at Dior and even Simons is just how genuine they seem to be. If your only impression of high fashion is of "The Devil Wears Prada" variety, this film will give you a true look at the hardworking, passionate, and often charismatic and funny individuals who have devoted their lives to the stitch. To creating beautiful silhouettes from ideas once dreamed up in drawing. To fashion. To haute couture. To the legendary House of Dior.
Photo credit of scenes from "Dior and I": CIM Productions