A culinary visionary, chef Charlie Trotter lived his life passionately elevating food and the American dining experience. In "Love, Charlie: The Rise and Fall of Chef Charlie Trotter," director Rebecca Halpern explores Trotter's life from his down-to-earth midwestern upbringing to how his dogged pursuit of culinary excellence brought him acclaim, notoriety, and legendary status in the restaurant industry.
Emotionally gripping, "Love, Charlie" features interviews with Trotter's adoring family, colleagues and friends such as Emeril Lagasse, Reginald Watkins, Wolfgang Puck, and Carrie Nahabedian. Trotter's mother Dona-Lee, sister Anne, and former wife Lisa Ehrlich offer personal glimpses into Trotter's character and the heart of the man they lovingly refer to as Chuck.
Ehrlich shares poignant memories of her and Trotter's early romantic relationship revealing a warmth to Trotter, which instantly allows viewers to connect beyond the chef's public persona. Dona-Lee, Trotter's mother, speaks tenderly and honestly about her son and with the kind of bright magnetism that is easy to see where Trotter inherited his ability to draw people into his circle from.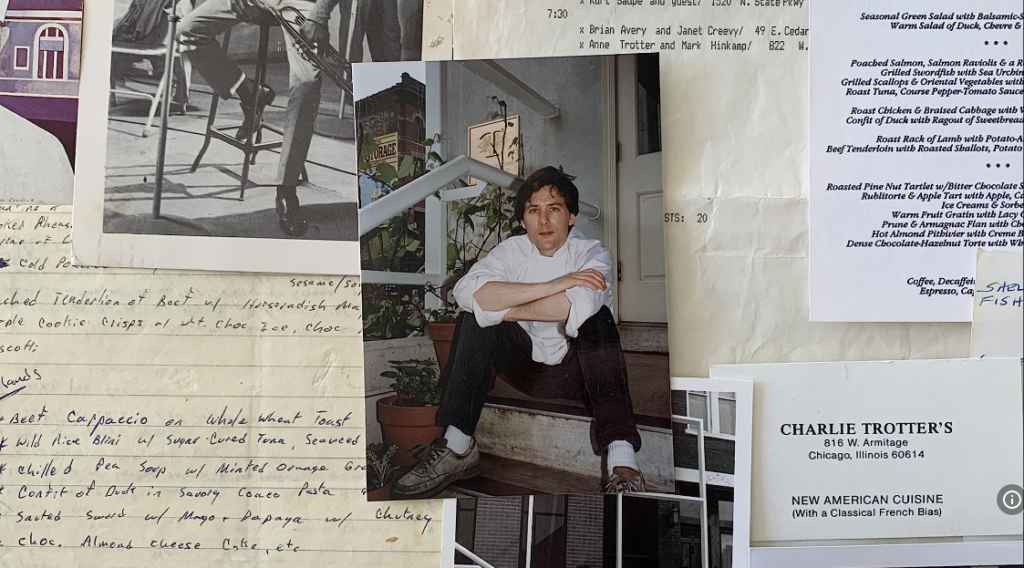 Halpern does an incredible job of creating a portrait of Trotter that is thoughtfully balanced and seamlessly builds a deeper understanding of who Trotter was in and out of the kitchen. With sprinkles of sweetness that stick even as Trotter's reputation of being steely is explored, "Love, Charlie" truly feels like a multilayered biographical film whose subject at his core was driven by an intense fervor and love of his profession.
Beyond the revelations from Trotter's family, insights from his friends and fellow chefs Emeril Lagasse, Carrie Nahabedian, and Wolfgang Puck lay bare the extent of Trotter's professional dedication.
Chef Grant Achatz, who had a complicated and, at times, competitive relationship with Trotter in Chicago's restaurant industry is a humbling and powerful voice in the film. He doesn't mince words, while at the same time discusses his gratefulness and deep admiration for Trotter. Achatz's inclusion brings a necessary depth and authenticity to how we understand Trotter's capacity for ruthlessness while also still possessing the ability for compassion.
The end of the film focuses on Trotter's health and his untimely passing. Seeing the anguish his loss has had on his family and friends is devastating. To miss someone so painfully means they were loved greatly. Trotter was loved very deeply and respected beyond measure.
Great loves no matter how long they last, never last long enough. They always leave a lasting mark and forever change one's life.
Can a documentary be a love story even if it's not directly about love?
"Love, Charlie" answers that question with a resounding yes. Maybe it is actually all about love, after all.
See "Love, Charlie: The Rise and Fall of Chef Charlie Trotter" streaming online at the Melbourne Documentary Film Festival from July 1st – 31st. For more information, visit: mdff.org.au.