The Melbourne Documentary Film Festival is a tremendous platform for short documentary filmmakers. At the 2023 festival, audiences will be treated to four sessions of shorts that tackle a broad spectrum of issues and shine a light on individuals whose stories will have a profound impact on the way you empathize and see the world around you.
Short documentaries pack a mighty and complex punch. This year's lineup of shorts will leave you affected long after their credits roll.
Sessions 1 & 2 take place on July 23rd and Sessions 3 & 4 on July 30th at Cinema Nova.
We've highlighted a few of the must-see shorts from each of the sessions below. Each headline is clickable, so we encourage you to check out the full selection of films in each session.
No matter which session you choose, you're in for a world-class viewing experience from some of today's most gifted short-form visual storytellers.
---
"Billboard Squad" directed by Cat Mills
Synopsis: "Dave Meslin, a 47-year-old Canadian activist, is known for his campaigns to defend public space from commercial interests. For 15 years, he has been lobbying Toronto to remove illegal billboards from neighbourhoods across the city. He assembles a team of volunteers, including his 11-year-old niece, to gather intelligence and strategise on how to bring down the billboards. They are prepared to do whatever it takes to reclaim a local green space. As the Billboard Squad clashes with power, bureaucracy and inertia, Dave grapples with the emotional complexities of activism."
"Our Ghostly Crew" directed by Donna McRae
Synopsis: "Our Ghostly Crew follows artist Michael Vale as he makes his painting Our Ghostly Crew in lockdown. Partner and subject of the painting, filmmaker Donna McRae, filmed the journey to win one of Australia's richest art prize, the 2021 Doug Moran."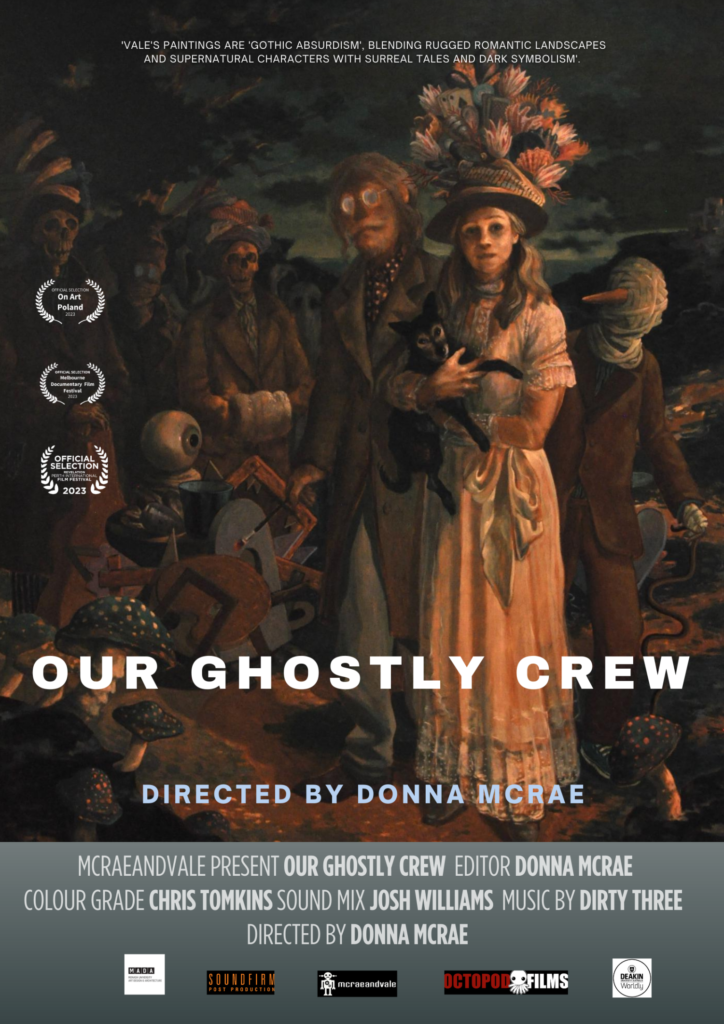 "Kuyata's Country" directed by Nicola Bell
Synopsis: "Audrey Kuyata Stewart is the last speaker of her language, Lower Southern Arrernte. Kuyata's Country follows Audrey as she passes on knowledge of Country and language to her nephew, Richie Aitken, and his family who live over 1000km away in Adelaide. Filmed on stunning Lower Southern Arrernte Country in the North-East of South Australia, Kuyata's Country is a charming celebration of connection to culture, Country and family across distance and time."
"Forget Me Not" directed by Siobhan Paterson
Synopsis: "A daughter, Marylou, recalls growing up with her father, Joe, and his slow decay into dementia."
"Filming Dogs" directed by Peta Hitchens
Synopsis: "A room full of potential stars. But these ones have fur. Filming Dogs follows a small scruffy terrier called Ra as she attends an animal actor audition with three other dog actors. Ra is thirteen years old and is running out of time to realize the fame her human, the filmmaker, thinks she deserves. At its core, Filming Dogs explores the reasons for their humans seeking on-screen fame for their dogs and questions whether it is for us, for them, or for some other reason."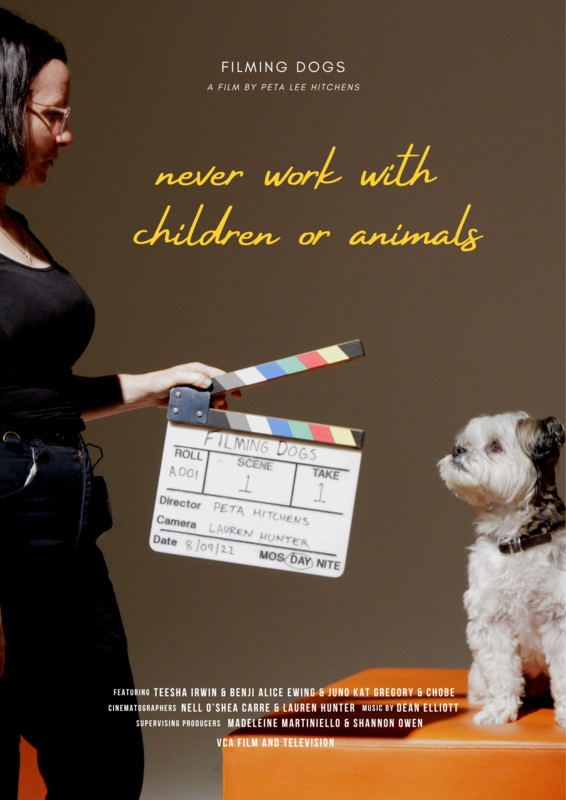 "Retro Gamers" directed by Michael Naim
Synopsis: "In this documentary we meet retro electronics enthusiast Cameron Bonde. Cameron is like many others part of the retro gaming culture in Melbourne and around the world who like to collect and preserve old video game hardware. Amidst a resurgence in popularity for past gaming glories, Cameron reflects on where video games came from and the desire people have for novelty."
"Australian Mongrel" directed by Rocco Fazzari and Belinda Lopez
Synopsis: "Passengers on the Sydney Rail Network are asked 'How did you get here?'"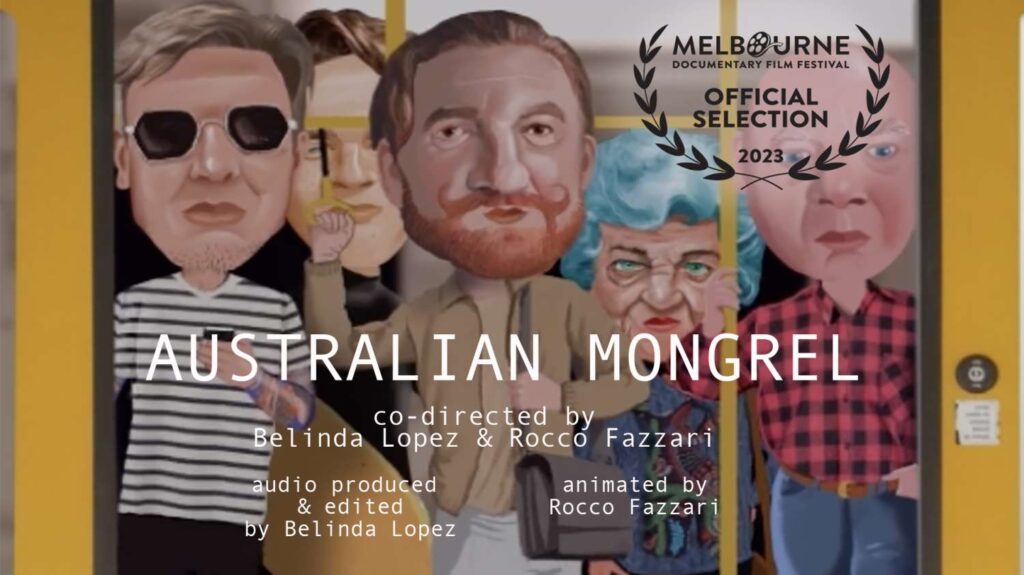 "The Miami Vice Incident" directed by Tim Kirk
Synopsis: "The Miami Vice Incident explores a 35-year rift in a family caused by an episode of Miami Vice."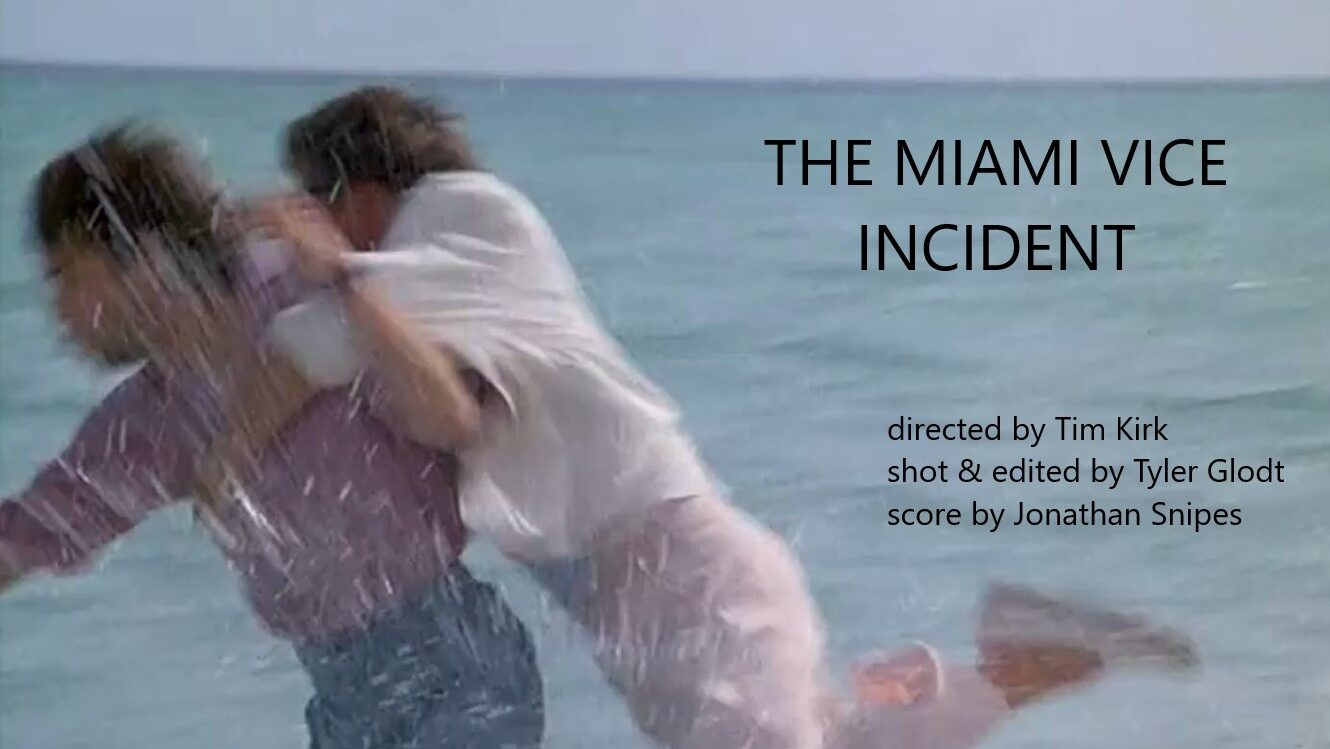 "Birder" directed by Angela Heathcote
Synopsis: "When Paralympian Richard Cordukes took up birding 30 years ago, he was instantly hooked. Since then, he's travelled Australia in search of beautiful birds. But, as a person with disability he's come up against his fair share of challenges. Richard is an advocate for accessibility in national parks and thinks there's more we can do to ensure everyone can enjoy the outdoors and birding."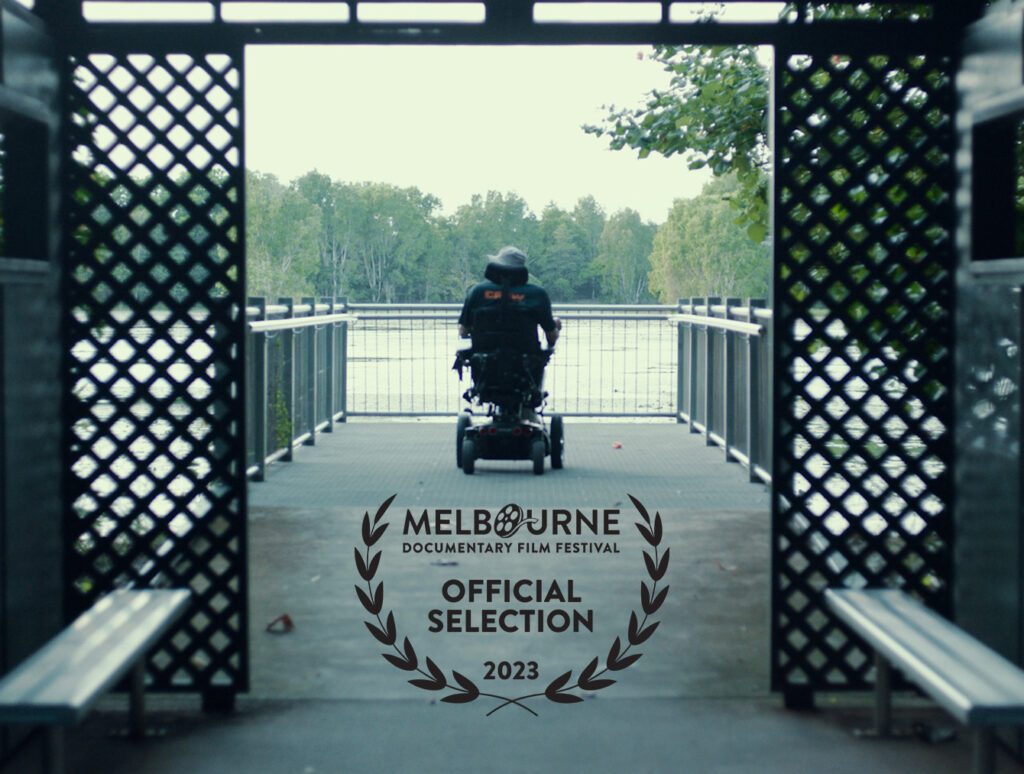 "Every Line" directed by Mitchell Withers
Synopsis: "Chasing peace and self-acceptance, reclusive Betty is forced to confront her troubled past on the 26th anniversary of a fatal car accident. Every Line is an intimate portrait of hope and renewal in the face of complex trauma. Trapped in her head and fearing going out the front gate, Betty's days are spent alone with the wallabies and chickens she now calls friends. Wanting more from life, she defiantly embarks on a supported arts practice, purging her suffering onto the page one line at a time. When multiple works are celebrated in an exhibition, she must go out into the world and risk it all. Every Line explores the healing power of community, the profound wisdom forged through survival and the true meaning of resilience."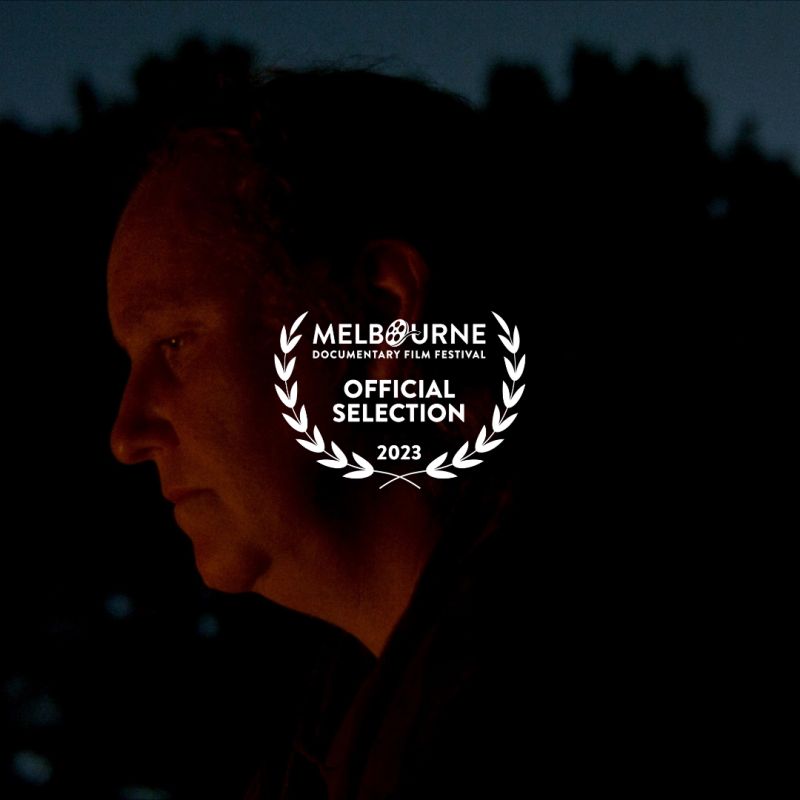 "Kampong Spirit" directed by Harry Scott
Synopsis: "In Singapore there are stilted fish farms dotted along the coast, called kelongs. Once numbered more than 45, only four remain. Following Kai and his kelong we see a millennial who gave up his cushy office job to hustle out in the open sea, we learn about the uphill battle to keep traditional fish farming alive – with one key idea at the core 'bridging the gap between locals and local seafood.'"
"Cry of the Glossy" directed by Tim Brown and Michael Portway
Synopsis: "Taking us on a journey through the forested hills of the NSW Southern Highlands (Australia), poet and Gunai woman, Kirli Saunders, reflects on the special place the endangered Glossy Black Cockatoo holds in her heart and culture."
"Fast Eddie" directed by Keely Meechan
Synopsis: "Seeking joy after his life-threatening diagnosis, a determined father attempts one last adventure with his daughter: an ambitious bike ride that will push them to physical and emotional limits. Four years ago, former cyclist and charismatic go-getter Eddie was diagnosed with Multiple System Atrophy, a terminal neurodegenerative disorder that has taken his voice, mobility and quality of life. Not ready to give in to the disease, Eddie and his daughter Keely prepare for their greatest adventure together: a grueling bike ride around Central Otago's Lake Dunstan trail."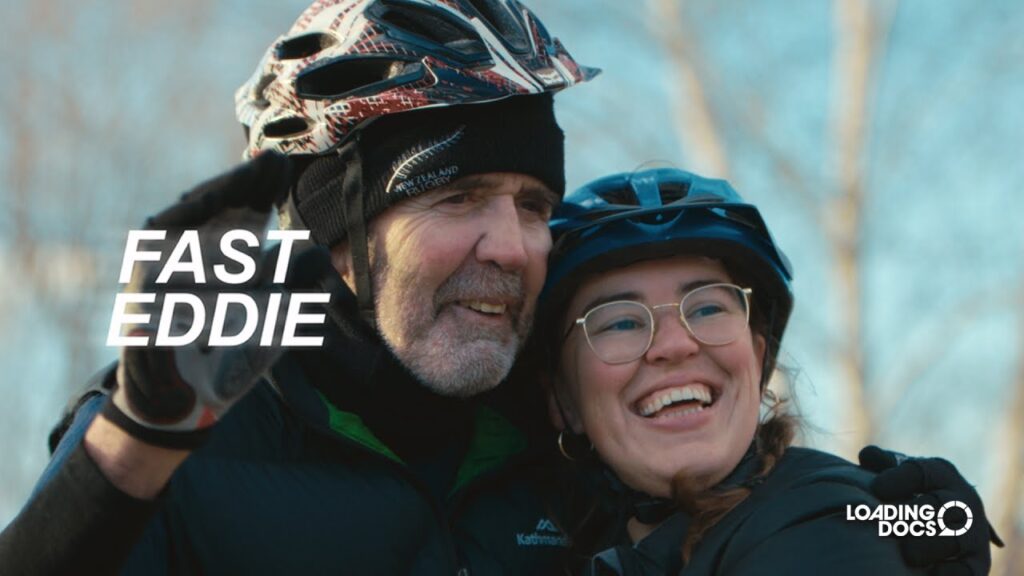 "Letters to Anxiety" directed by Vinnie Petrilli
Synopsis: "The son of Australian Rules Football legend Neil Balme, William Balme, writes a series of letters to his anxiety, while trying to navigate through his demons and life as a young adolescent. The confronting documentary begins with a focus on William's struggle growing up in his father's footsteps as a talented footballer, and the noise in his head that followed. A journey of one defeated human, that is sadly reflective of many others. Through William's raw and honest account, and the voices of other young men and women, Letters to Anxiety aims to encourage open conversations with mates and loved ones about mental health & well-being, both on and off the footy field."
"More than Cute" directed by Joshinder Chaggar
Synopsis: "A Seniors Bollywood dance class in Melbourne city is the perfect intercultural setting to discover new friendships and to unpack misconceptions about ageing. Through the lens of the traditional costume, stories are uncovered and shared. Simultaneously, underneath all the fun, colour and laughter, a miraculous healing is taking place on many different levels."
"Walking Gently on the Earth" directed by Guido Pezz
Synopsis: "Walking Gently on the Earth tells the story of Annie Smithers; a chef based in Lyonville, Australia whose life is dedicated to having a positive impact on the environment by treading as lightly as possible on the ground beneath her feet."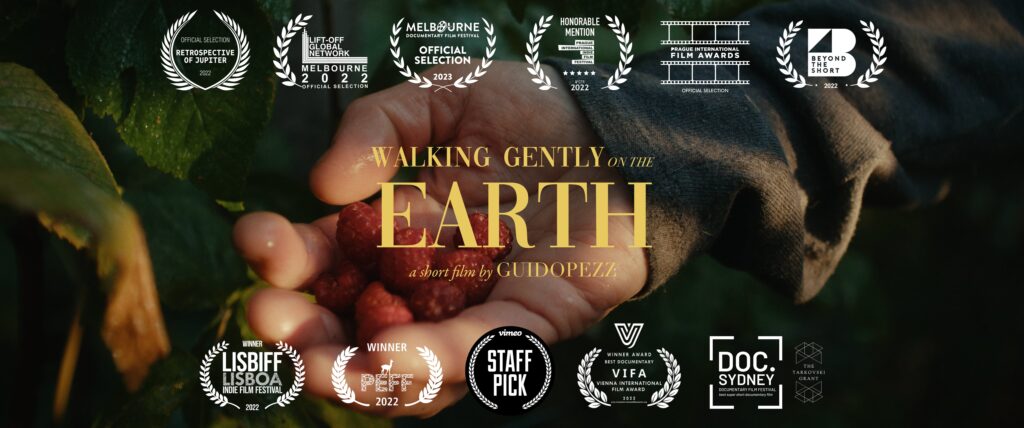 "Crumble" directed by Jackson Hayat
Synopsis: "Glenn must reconcile with lost time after leaving his 20-year career as a Hollywood sound designer. Crumble is a reflective story of nostalgia and self-affirmation. The documentary explores the life of Glenn Auchinachie, who in his early 20's, left his family in Sydney to pursue his dream of working as a Hollywood sound designer. But at the peak of his success, Glenn is left overworked, unfulfilled, and in the depths of a depressive episode. Alone and hit by a mid-life crisis, Glenn makes the bold choice to leave what he thought was his lifelong career behind. 20 years later, Crumble explores Glenn's emergence from depression, the trap of identifying solely with your profession, and asks, how do we reconcile with lost time?"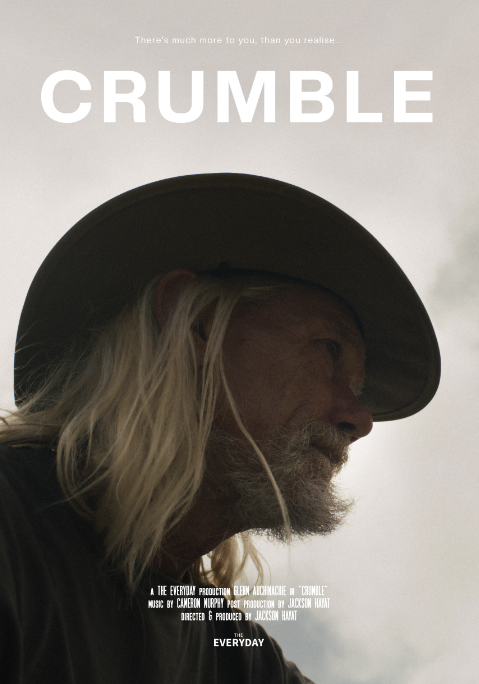 "Through the Fog" directed by Mark Hellinger
Synopsis: "A mother details her struggles with addiction."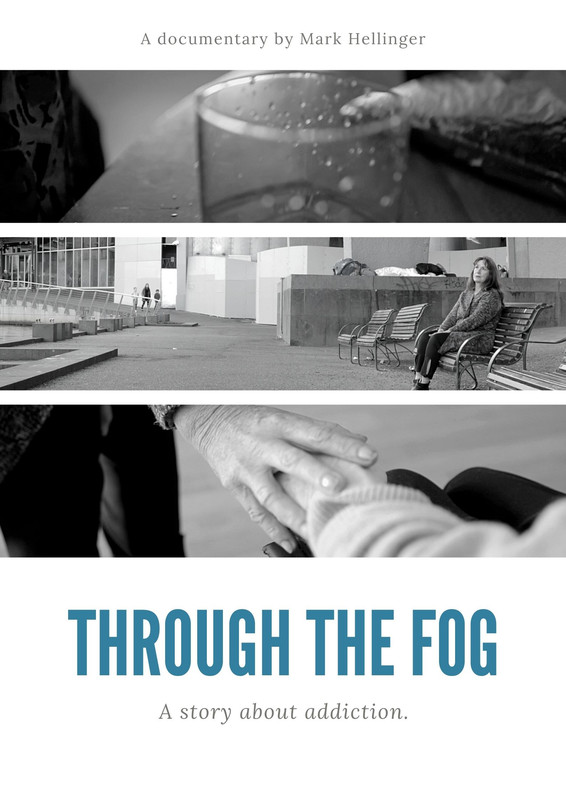 "Requiem for a Whale" directed by Ido Weisman
Synopsis: "An encounter with a whale's corpse evokes the witnesses' thoughts about the dialogue between death and life."
"Diamonds" directed by Lauren Hunter
Synopsis: "A portrait of a family in transition. Salvatore and Maria are in their late 80s and the primary caregivers of their middle-aged, intellectually disabled children Luisa and Roberto. Due to recent health issues, they are struggling to maintain their parenting abilities and must figure out what's going to happen to their children when they can no longer care for them. Luisa and Roberto's sister, Vicky, is the driver of positive change in their lives, but this is met with resistance by Salvatore, who firmly believes it is his responsibility to care for his offspring for the rest of his life."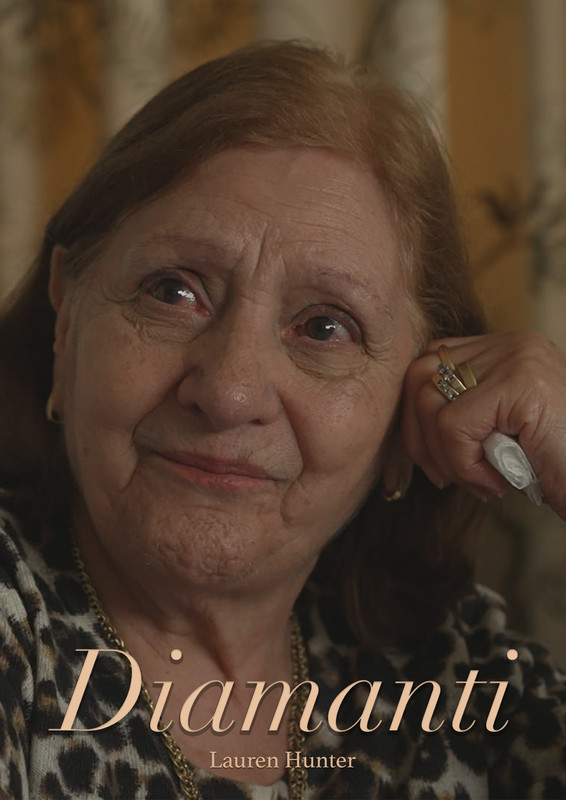 "Little Fluffy Clouds" directed by Isabella Napolitano
Synopsis: "Little Fluffy Clouds follows a group of young adults showing how their past life experiences influences their perceptions, shown through what they see in clouds."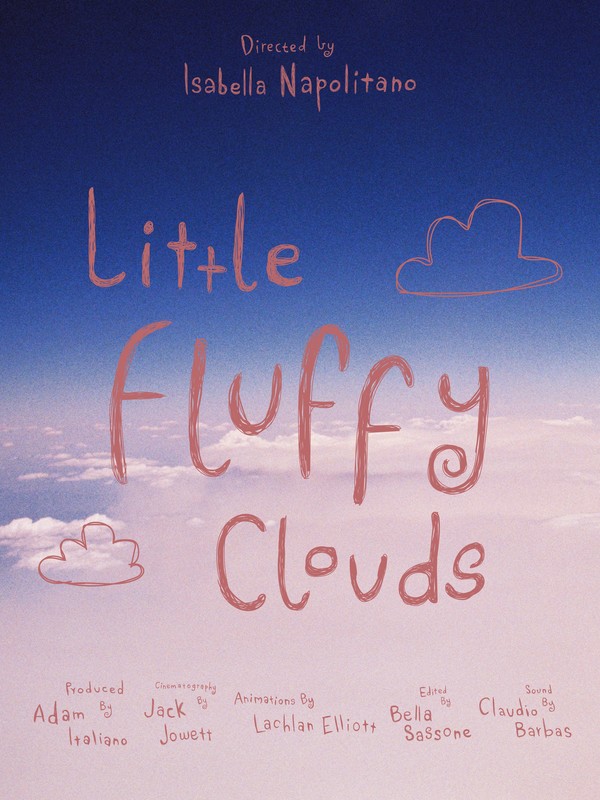 For more information on the Melbourne Documentary Film Festival, visit: mdff.org.au and check out cinemanova.com.au to see the full lineup of shorts and purchase tickets.