Life can be full of restrictions and opportunities for self-doubt. The dance studio doesn't have to be one of those places. In "Everybody Dance" directed by Dan Watt, Watt takes viewers inside Ballet for All Kids, a nonprofit program in Agoura Hills, California, that smashes the notion that ballet is only for the able-bodied willing to pursue high stress perfection.
Ballet for All Kids is an inclusive dance studio that recognizes everyone has different abilities and strengths. Watt's documentary introduces viewers to Bonnie Schlachte, the program's founding director, as she teaches a group of diverse students including those with autism, Down syndrome, and other developmental disabilities as they prepare for an end-of-year dance recital. Throughout the film, viewers get to know the students and their families and discover how ballet has helped shaped their lives.
Offering an intimate look inside the studio, Schlachte's teaching method, and the students' experiences, "Everybody Dance" uplifts with its empowering message of inclusion and how the arts can be a positive space for everyone to build self-confidence and achieve a sense of personal accomplishment.
While in the studio, viewers are a fly on the wall observing the students take part in their ballet lessons. Their enthusiasm is beautiful to watch and Watt does a good job of making sure filming isn't intrusive and doesn't interfere with their rehearsals.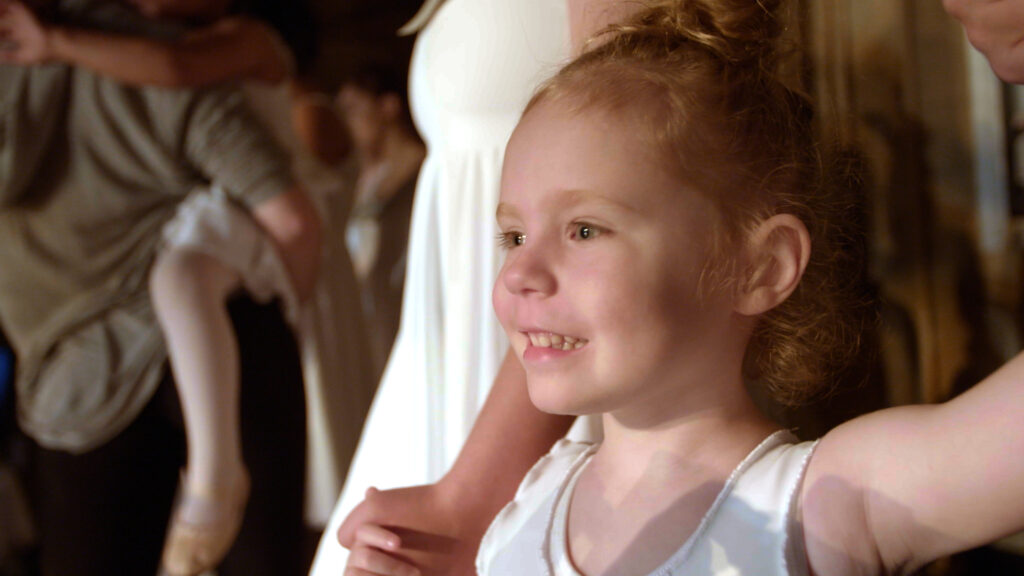 One of the eye-opening and notable things viewers learn about Ballet for All Kids is how the classes are structured. Students who might need some assistance are in the same class as students who might not need any. Watt told us recently, "Every student has a friend in class that comes every week to help with the one-on-one corrections. Yes, there are some kids who actually need physical assistance standing up during class and what makes this program amazing is that the kids who might need a little more attention will not feel out of place because every child has a volunteer who assists them." The support and friendships that develop through this are rewarding for all who take part. It's particularly moving hearing from one of the young volunteers who describes how working with the kids has changed his entire world and outlook.
"Everybody Dance" culminates in the students' big recital. On screen, the pressure Schlachte is under is palpable. With hours to go before the performance, Schlachte reminds the volunteers to make it a positive experience for the kids. And just like that, after months of work, it's showtime!
We won't spoil for you how the recital goes but you might want to have some tissues handy!
If you've enjoyed such ballet documentaries as Disney+'s "On Pointe" series, you'll find "Everybody Dance" to be an equally enjoyable yet refreshing alternative look at what pursuing dance can be. Ballet doesn't have to be a place of high stress auditions and intense competition. It can be fun and therapeutic and a place of community where both art and the individual are celebrated.
Energizing and hopeful, "Everybody Dance" shows viewers the best side of the arts, one that is welcoming and joyous. Inclusion is beautiful and when we do more to unite and involve than to exclude and divide that beauty radiates into a world where possibilities become endless.
"Everybody Dance" is available to watch on the following VOD platforms: Prime Video, iTunes, Google Play, and Vimeo. To learn more about the making of the film, check out our interview with "Everybody Dance" director Dan Watt.