In case you haven't heard, Documentary Drive is an official media partner with the 2016 Melbourne Documentary Film Festival!
Beginning in June and leading straight up to the fest, which runs from July 9th-11th at Melbourne's Howler Art Space, Documentary Drive will be featuring interviews with many of this year's talented filmmakers.
In addition, you can also expect to see trailer highlights, as well as reviews of a select number of this year's films.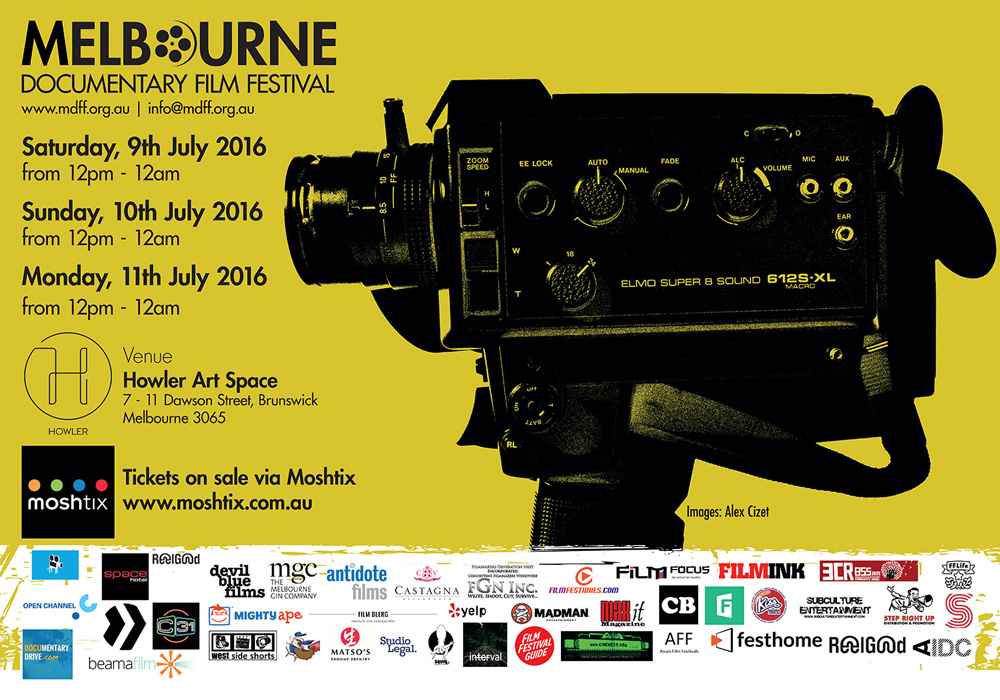 Tickets for the festival are available now via Moshtix.
You can also download the official festival guide for a look at this year's lineup and a sneak peak at some of the terrific films and directors we'll be covering.
If you're on Facebook, join the Melbourne Documentary Film Festival Group for on-going updates and conversation about the fest and be sure to follow @MDFFest on Twitter.
And shoot, if you're not following Documentary Drive on Twitter yet either, why not give that a go as well!