Short documentaries will be back on the big screen in Melbourne this July as part of the 2021 Melbourne Documentary Film Festival. There are 7 Shorts Sessions in total. That's right 7!!! And each is packed with an incredible range of mini masterpieces that will stay with you long after their short runtimes.
Be warned, it's not easy to narrow down which session(s) to see. There are just so many good films to pick from. Below, you'll find a highlight of 10 of the shorts that we found especially engrossing and think will pique your interest too.
We encourage you to check out the full array of shorts by clicking here where you can also find ticket information and times for each session.
Without further ado, here are our 10 picks of must-see shorts at MDFF 2021!
---
"Hunger Ward" directed by Skye Fitzgerald – The third film in Fitzgerald's trilogy on the refugee crisis, "50 Feet from Syria" (2015) and "Lifeboat" (2018), "Hunger Ward" is a devastating and vital look at the plight of starving displaced civilians in war torn Yemen. A master at bringing difficult subjects to screen in a way that both creates empathy and spurs audiences to action, Fitzgerald's Academy Award nominated "Hunger Ward" is a must-see for all who care about the state of the world and the well-being of others.
Synopsis: "Filmed from inside two of the most active therapeutic feeding centers in Yemen, HUNGER WARD documents two female health care workers fighting to thwart the spread of starvation against the backdrop of a forgotten war. The film provides an unflinching portrait of Dr. Aida Alsadeeq and Nurse Mekkia Mahdi as they try to save the lives of hunger-stricken children within a population on the brink of famine."
"Citizens of the Great Barrier Reef" directed by Tom Abood – Jaw-droppingly beautiful, "Citizens of the Great Barrier Reef" is more than just a gorgeous film, it's a call to action. Whether you're an eco-warrior or not, this 15-minute documentary will inspire you to do more to help protect one of the world's greatest wonders. After watching the film, you might even find yourself (like us) signing up to be a Citizen of the movement yourself.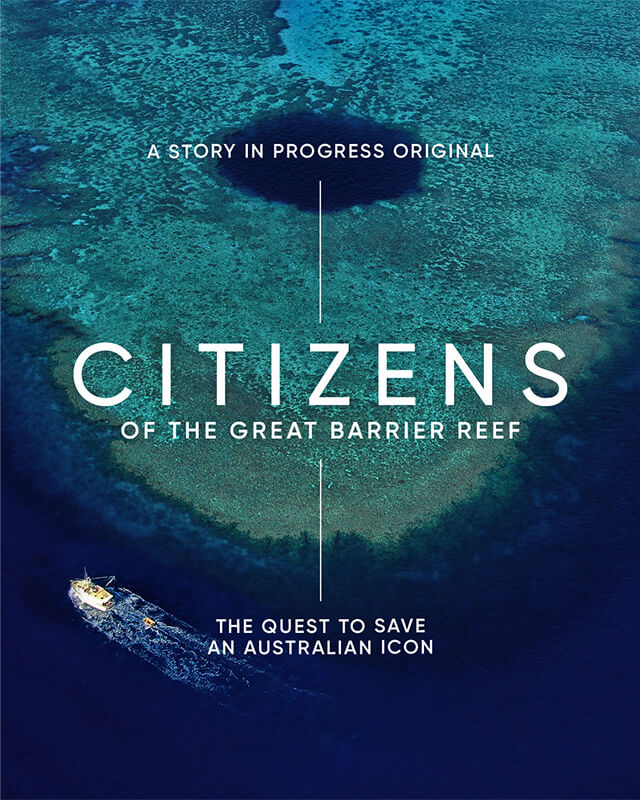 Synopsis: "A new film by Story in Progress follows the work of a team of scientists, explorers and conservationists as they join forces on an ocean adventure to survey the effects of climate change on one of the most remote and rarely visited regions of the Great Barrier Reef."
"The Salty Sea Dog – Madeleine Habib" directed by Lara van Raay – If you adore films where people shine this one's for you. Madeleine Habib is a master mariner, humanitarian and inspiration. In this beautifully shot 8-minute film, Habib discusses her life and what motivates her career pursuits and activism. For anyone who could use a role model or a little uplifting, this touchingly-crafted film will leave you feeling empowered.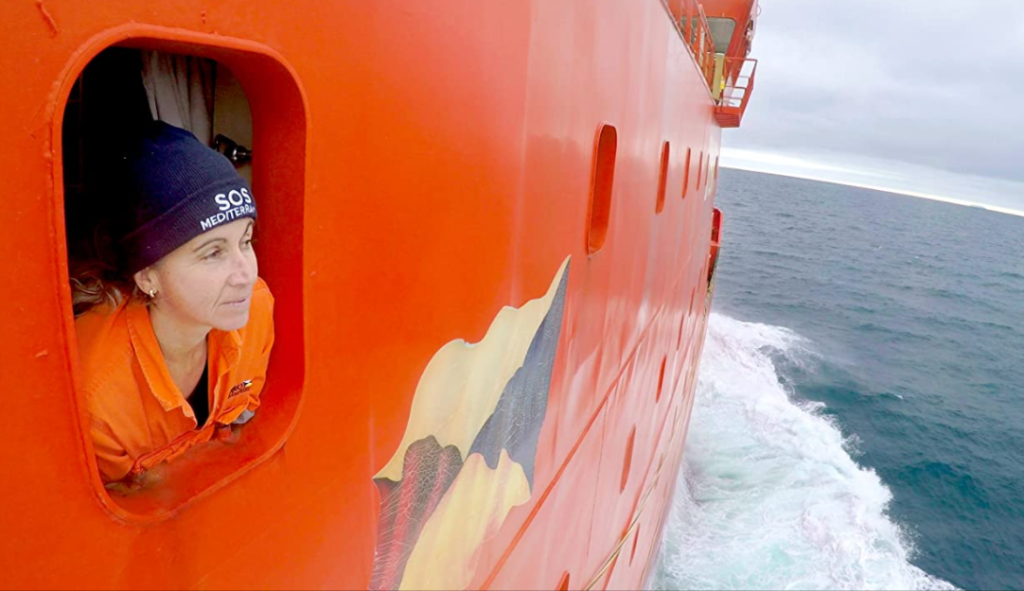 Synopsis: "Madeleine Habib has spent her life in remote and sometimes dangerous situations, as she uses her skills as a master mariner to do work that many others wouldn't dare to."
"2020: A COVID Space Odyssey" directed by Alina Manolache and Vladimir Potop – Imagine spending the pandemic in space. . . With breathtaking scenes from the International Space Station and the first all-female spacewalk, space enthusiasts will love seeing this one up on the big screen.
Synopsis: "Astronaut Jessica Meir's mission on the International Space Station glides from the euphoria of the first days in zero gravity, to the pressure of the first all-female spacewalk in history, and finally to a completely unexpected event: seeing the global pandemic on earth unfold from orbit."
"On Falling" directed by Josephine Anderson – A revealing and fascinating look at the female professional mountain bikers who persevere through falls and injuries for the sport they love. Through a series of intimate reflections, viewers discover just how badass these athletes are both in sport and out.
Synopsis: "Three young women reflect on their willingness to sustain broken bones, concussions, and organ damage as professional mountain bikers. "On Falling" is a dreamy, unorthodox glimpse into the inner landscapes of those immersed in a subculture where falling is normal. Blending white-knuckle riding, crashes, and quiet self-examination, the film unfolds as a sensory meditation on the rush of control that comes with completely letting go. "On Falling" features downhill world champion Miranda Miller, Enduro World Series medalist Andréane Lanthier Nadeau, and pro rider/Winter Olympic medalist Brittany Phelan."
"The Mesdames of Mayhem" directed by Cat Mills – We absolutely love this one from Cat Mills about a group of all-female murder mystery writers who come together every two years to release an anthology of crime stories. What makes these writers tick and why murder? Enthralling and enchanting, this one should be at the top of every mystery lover's list.
Synopsis: "Delve into the dark minds of a collective of murder mystery writers and learn of the creepy, sometimes twisted realities that inspire these women's stories."
"Bundini" directed by Patrick Green – An astounding and eye-opening film for every boxing fan, this 25-minute doc is a dazzling look at the life of legendary boxing trainer and cornerman, Drew Bundini Brown.
Synopsis: "Drew "Bundini" Brown was the source of Muhammad Ali's spirit who stood by the champ during his triumphs, trials and tribulations both inside and outside the ring. "Bundini" is the first ever documentary on Ali's beloved trainer/Svengali that explores the extraordinary life of the man whom Ali said made him "The Greatest" through archival footage, family photos, and narration by "Bundini" biographer Todd Snyder and Bundini's only son, Drew III."
"Harbour Lights" directed by Jary Nemo – Melbourne history buffs will want to check out this superb look at the Ladies Harbour Lights Guild and its unique role in Melbourne's maritime history. The archive footage and interviews make this a truly special film.
Synopsis: "In WW1 Melbourne a pioneering network of women at the Mission to Seafarers called the Ladies Harbour Lights Guild supported sailors who risked their lives at sea. The documentary "Harbour Lights" tells the remarkable story of the Ladies Harbour Lights Guild and the lives of seafarers in early 20th century Melbourne. It focuses on Melbourne's iconic Mission to Seafarers building, its connection to the Great War and to a unique community of ships crew and volunteers. Featuring Melbourne historians, commentators, archivists and architects and rare footage and images of sailing and social life in and around the ports of Melbourne, this film will inform and connect audiences young and old."
"Stranger in the Crowd" directed by Matt Alpass – A deeply touching short about an Elvis performer who has been performing in care homes for the past two decades. Movingly captured, "Stranger in the Crowd" highlights an important element we all need in our lives—joy.
Synopsis: ""Stranger in the Crowd" documents Phil, a man who fell into a life of performing as Elvis (amongst others) for the pure joy and entertainment of people from all walks of life. This is not a film about an Elvis impersonator, but a snippet into the life of a man who strives to help people escape their own realities – whilst also escaping his. A life-long love of music has brought Phil to this moment, where he has been performing at Aged Care facilities, homes for people with disabilities and RSLs for the past 20 years."
"Raising Joey" directed by Stephanie Senior – Compelling and highly affecting, this lovingly made short highlights the work of animal photographer Alex Cearns and animal rescue group Wildlife Care WA Inc. and the amazing efforts they undertake caring for Australia's animals.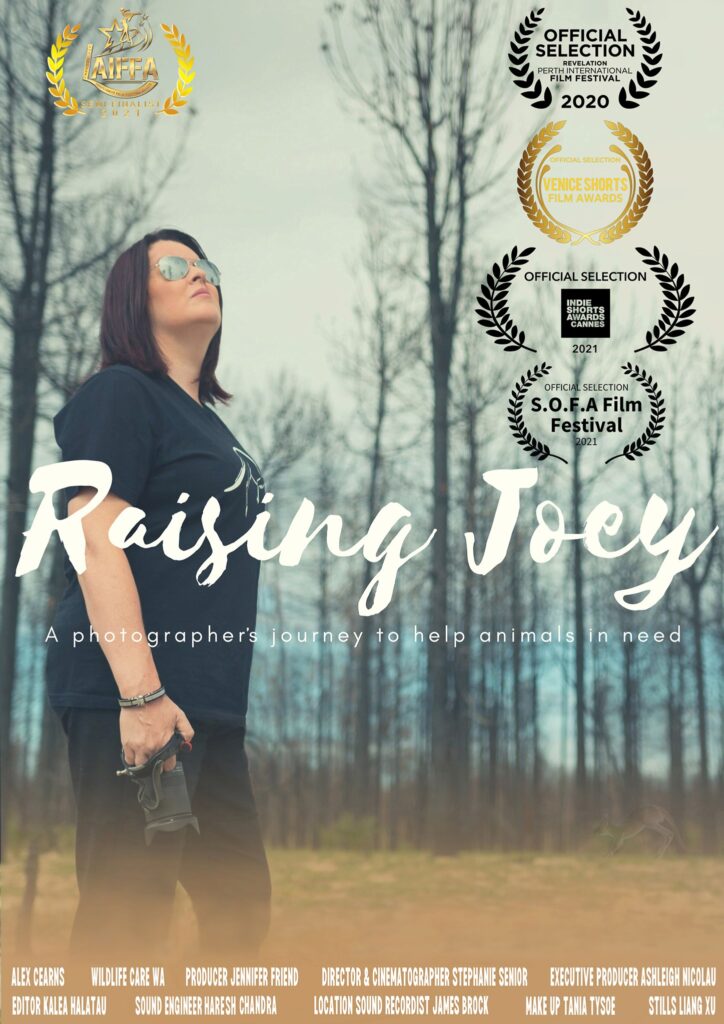 Synopsis: "A photographer's journey to save animals in need."
Due to on-going lockdown restrictions in Melbourne, the above shorts and more have been moved online and are available to stream from October 1st-31st. For a complete list of films streaming at the Melbourne Documentary Film Festival, visit: mdff.org.au.
Updated 10/08/2021