Every year, the Melbourne Documentary Film Festival puts on a wonderful selection of short documentaries that illuminate the human experience through thought-provoking, powerful, and often spellbinding stories.
The 2022 short documentary lineup includes films that are deeply personal for many of the filmmakers and their subjects. Emotional complexity and adversity are tackled in profound and inspiring ways. There are glorious environmental shorts, experimental docs that will impress you with their creativity and intelligence, biographical portraits that will make you smile and shed tears, films that take on important social topics, and quirky windows into slices of life that often become the big things we think about most.
Below, you'll find highlights from each of MDFF's amazing four short documentary sessions. Each headline links to the full session program, so we encourage you to check those out for a complete overview of what's screening.
Without further ado, here are 16 short documentaries from the 2022 Melbourne Documentary Film Festival we think you'll enjoy.
---
"Gone with the Wing" directed by Andrew Englisch
Synopsis: "From renowned adventure filmmakers Safari Productions and cinematographer Hamish Pattison comes Andrew Englisch's world first attempt to cross the treacherous Bass Strait on his Wing Foil. A stunning, intimate, and raw portrait of Andrew's journey to raise himself out of the depths of depression and be the first person to cross one of the most dangerous stretches of water on the planet, despite only learning to wing foil 12 months earlier and before his 55th birthday. "Gone with the Wing" is both an inspiring portrait of an 'Old Bugger' who pushed himself to the limits mentally and physically and an epic adventure in one of the world's most rugged, wild, and beautiful regions. The result is an inspiring triumph of the human spirit."
"Connecting the Dots" – directed by Doug Roland
Synopsis: "Tracking the 7-year journey from chance encounter to the creation of the first film ever to star a DeafBlind actor. The story behind the story of the Oscar-nominated short film FEELING THROUGH."
"My Mother the Action Star" directed by Maria Tran
Synopsis: "Maria Tran is a Western Sydney-based actor, martial artist and director. She is a leading action star in Asia and has worked with Hollywood luminaries such as Jackie Chan and Roger Corman but it's been a hard road, especially for a young Australian Vietnamese woman in the male-dominated, often sexist industry that is action films. Most of Maria's work has been overseas as, despite its enormous popularity globally, Australia doesn't produce action films—let alone female-centric ones. "My Mother the Action Star" tells a story of how one mother's journey has inspired a new movement and action that creative artist/filmmaker Maria Tran can take into the next stage of creative development for a new one woman play called ACTION STAR."
"Kurosawa's Grave" directed by Ben Lopez
Synopsis: "Viewed through the eyes of an expert cinephile, this pilgrimage to Japan and love letter to Akira Kurosawa will transport the audience to a moment where modernity meets nostalgia."
"Judy's Thoughts" directed by Melody Gilbert
Synopsis: "In 1981, my mom was living a vibrant life when she was diagnosed with an extremely aggressive form of cancer. As the illness quickly progressed, she recorded her thoughts to process the unfathomable. For 39 years I kept the tape secured safely with me through every move, but I remained unable to bring myself to listen to it. In 2020, I finally pressed play. What I heard was a deeply moving and shockingly intimate document of the full gamut of emotions my mother felt during what turned out to be her final weeks. I processed my emotions the only way I know how—by making a film. Incorporating mixed media, AI photos, dance, animation, and motion graphics, I reach across the decades to partner with my mother in creating a moving meditation on living and dying. Through her words, we experience the beauty of life- and her yearning to live and love- even as she approaches death. It's like a secret path to a world we don't know about."
"Me, Mahmoud and the Mint Plant" directed by Cat Mills
Synopsis: "In the war-torn city of Mosul, Iraq, Canadian nurse Trish develops an unlikely friendship with Mahmoud, a local man who takes his beloved mint plant wherever he goes. As Trish discovers the mystery behind Mahmoud's precious plant, she learns the importance of keeping your promises to the people you love."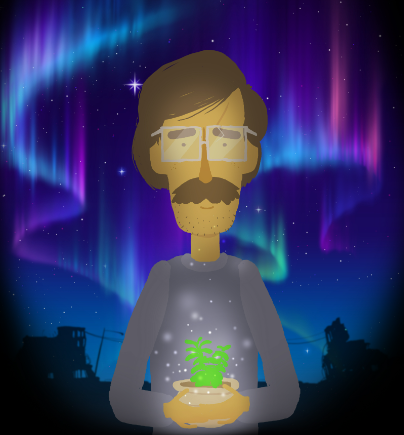 "The David Scott Story" directed by Jary Nemo
Synopsis: "Melbourne activist David Scott spent a lifetime fighting poverty, was a pioneering advocate for East Timor, and created an enduring legacy in social justice and environmental reform. Through the recollections of people who knew him this gentle, reflective story unpacks David Scott's life. Beautifully crafted, the film is a powerful visual reminder of the social transformations of late 20th century Australia."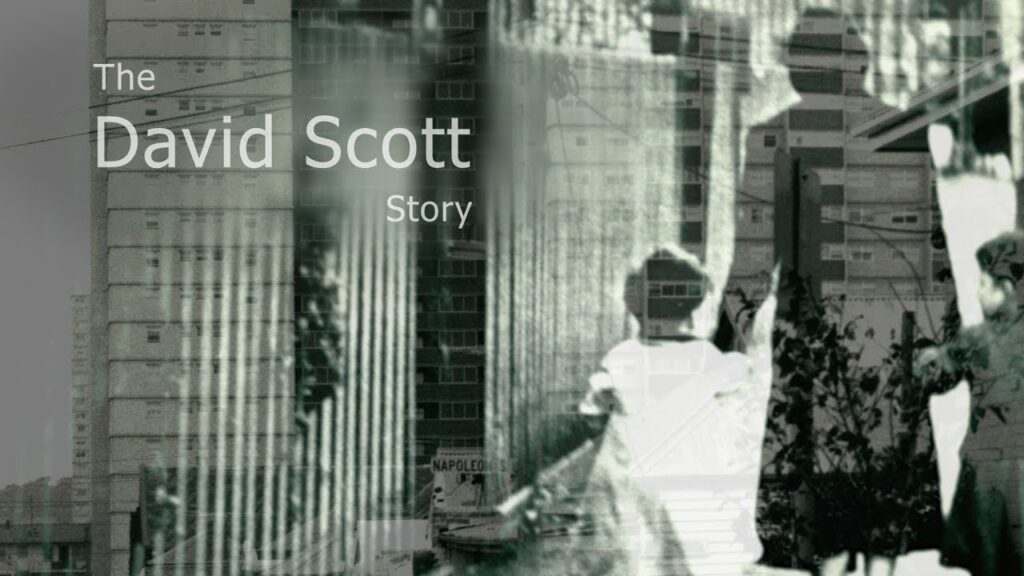 "Skating and Talking" directed by Liam Martin
Synopsis: "In May 2019, the skateboarding industry was left devastated by the news that British pro skater Ben Raemers had died by suicide at the age of 28. In this film, friends and family reflect on Ben's rise to US sponsorship, and the struggles that came later as his mental health deteriorated. His tragic death sparks a mental health reckoning within the skate community, with other pro-skaters now questioning their assumptions about mental health and sharing stories of their own."
"Vanitas" directed by Steven Andrew McIntyre and Glenn D'Cruz
Synopsis: "A son's belated eulogy to his long-dead Anglo-Indian father whose modest aspirations were crushed by bad luck, ill-health, and racism. The film explores the often-combative and testy relationship between these two immigrants through animation, music and spoken-word narration. The work resonates with Lauren Berlant's concept of 'cruel optimism' – that is, the investment in dreams and life goals that generate anxiety, dissatisfaction, and despair."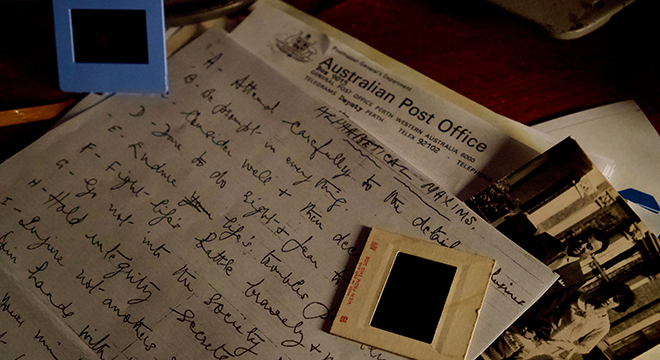 "India's New Game" directed by Mark Hellinger
Synopsis: "Australian Rules football is taking off in India, follow the first ever Indian team to compete on home soil in an Australian Rules match."
"Baba" directed by Firass Dirani
Synopsis: "BABA, which means 'Dad' in Arabic, tells the heart-warming story of Mohamad Abbas Dirani, a Lebanese-Australian immigrant, and his ambitions as a young shepherd. Mohamad was the eldest of 10 children and was ordered to be the family's main breadwinner at the age of 7. He never imagined adversity knocking at his doorstep so early."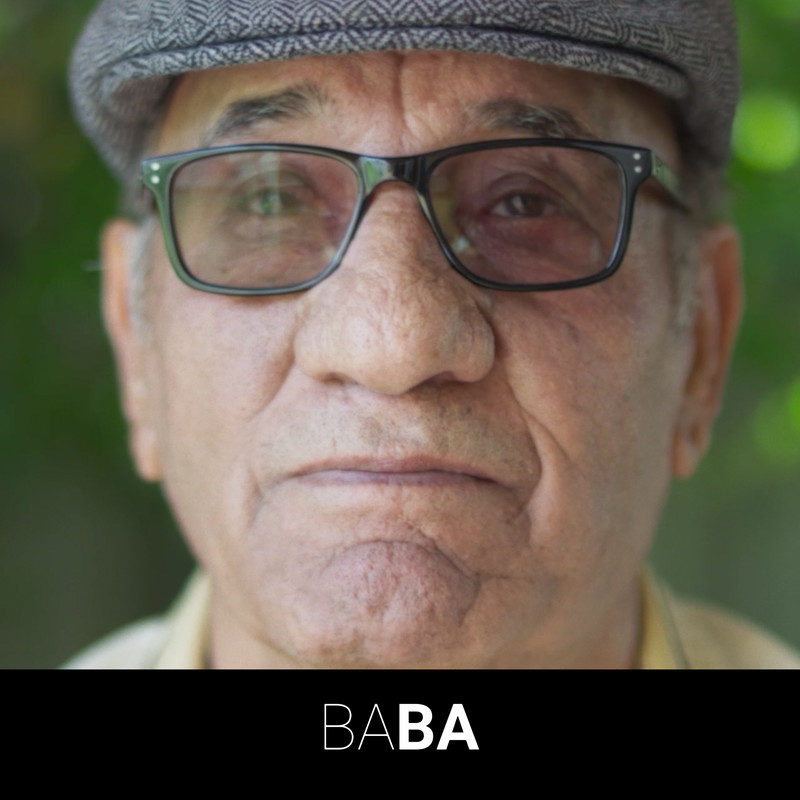 "Above the Law" directed by Bryony Dunne
Synopsis: "This documentary links the routes of migratory birds with the journeys of people who traverse the same bodies of land and water. Unfolding atop a pigeon coop in Cairo, across bird watching towers on a Greek island as well as the border in Northern Ireland, these parallel journeys depict the laws of nature vis-à-vis the rule of man, reminding us that geopolitical restrictions are irrelevant to some species. The film features a literal bird's-eye view as eagles carry cameras on their backs, becoming instruments of surveillance, capturing nature, both human and nonhuman."
"Night Ride" directed by Todd Karehana
Synopsis: "A 66-year-old mother has an unusual ritual of returning to her old family home to care for stray cats. Worrying about the implications of her obsessive routine, her son wants to understand why. Joining her night rides, it's time to unravel the truth."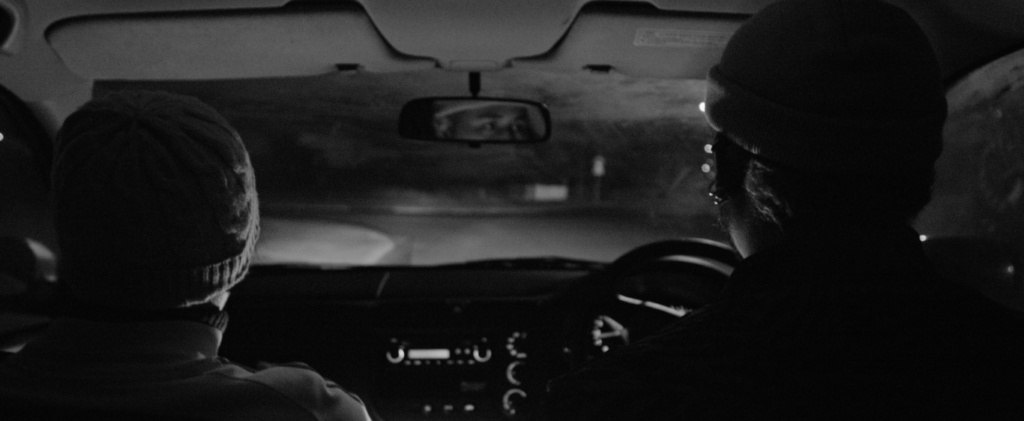 "The 44 Scarves of Liza Minnelli" directed by Russell Brown
Synopsis: "A filmmaker purchased 44 of Liza Minnelli's used scarves at auction and sent them to 43 friends asking them to make images which suggested "Minnelli metaphor." This project is the result."
"Living Structures" directed by Caleb Plumridge and Phillip B. Roös
Synopsis: "This documentary film provides a thought-provoking narrative questioning the current state of our built environment, challenging the status quo to consider how we need to include the structures of nature to create places of belonging. Human beings are intrinsically connected and linked to visible and non-visible geometric forms and patterns in nature – the LIVING STRUCTURES. To create healthy living environments in our cities and buildings, we need to include the principles of connecting to place, of belonging, of attachment to the natural world – biophilia – our innate connection to nature."
"MV Portland" directed by Abi Richardson
Synopsis: "This documentary tells the story of the MV Portland. It's about Australian seafarers, safest in the world, being replaced by foreign crew at $2.20 per hour. It's pure corporate greed trying to smash the workers. It's about workers fighting back and why they stood up for their rights and 'every Aussie battler out there.'"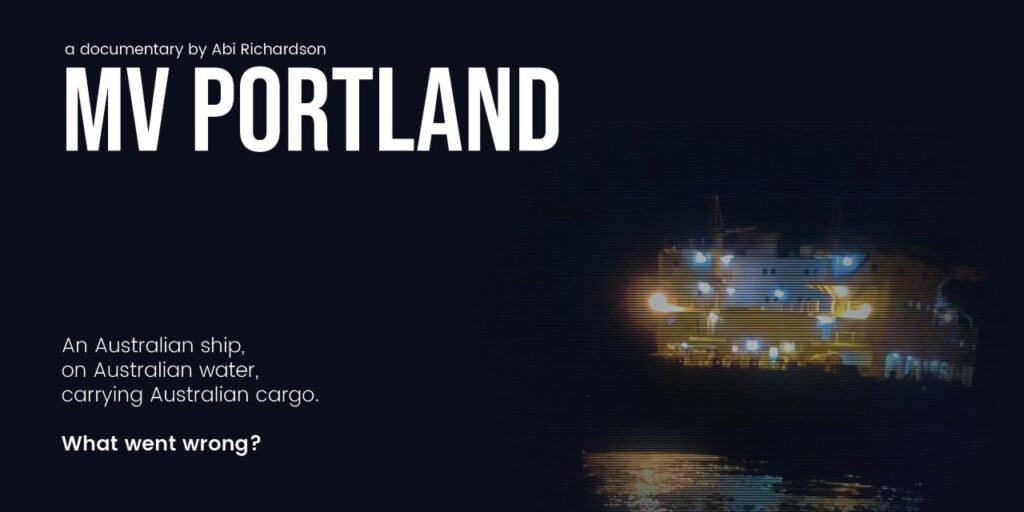 The short documentary sessions will take place July 23rd and 24th at Cinema Nova. For more information on the Melbourne Documentary Film Festival, visit: mdff.org.au.