In addition to the huge lineup of feature and short documentaries screening at this year's Melbourne Documentary Film Festival, there are a handful of compelling Web Series + Video Essays available to stream.
The acclaimed and gorgeously shot, "The Beach" directed by Warwick Thornton is sure to be a standout for viewers who may have missed it when it aired last year on SBS and NITV or for those who simply want to view it again.
Fans of the paranormal will want to be sure to check out "The Space Between" by Bianca Biasi as she explores one of Australia's most haunted locations, which we think looks pretty darn spooky!
Check out the trailers for these and the synopses of the other selections below.
They're available to stream at MDFF until July 31st.
---
"The Beach" directed by Warwick Thornton
Synopsis: "Alone in one of the most stunningly beautiful, yet brutal outback environments in the world, award-winning film director Warwick Thornton, attempts to change his life before it's too late. Filmmaker, Warwick Thornton's incredible international success has come at a personal cost. He has reached a crossroad. Change or die. Warwick has chosen to change. He has chosen to give up the limelight, the drugs and alcohol, to go it alone, on an isolated beach in one of the most beautiful, yet brutal environments in the world, to see if he can transform and heal his life."
"The Space Between" directed by Bianca Biasi
Synopsis: "Spurred on by a paranormal experience as a child, filmmaker Bianca Biasi explores the grounds of Sydney's old Quarantine Station, reputedly Australia's most haunted site. Encountering inexplicable phenomena, Bianca and her team of psychics, experts and professional ghost-hunters gather evidence, talk to witnesses and seek the truth about the strange events said to occur here. Along the way the team zero in on the mysteries and controversy surrounding the eleven most reputedly prominent entities on site – with surprising results. In her quest for answers about the paranormal, Bianca draws on documented history, numerology, psychic readings and psychological theory but stumbles on a common thread of trauma, and in particular childhood trauma, that links key members of the team with their sensitivity to the paranormal. The series is packed with twists and turns culminating in Bianca facing her past – her own childhood ghost. Being a gay child in a highly religious Catholic family, Bianca explores the experience of feeling like an outcast and alone. Was her paranormal experience as a child a genuine encounter with the spirit world? Or was it the creation of a child desperate for love and struggling for acceptance in an environment of fear and rejection? Partly filmed during the recent Covid-19 pandemic, the history of quarantine has a compelling relevance to current events."
"Voices of the River" directed by Stephanie King
Synopsis: "The National Heritage-Listed Martuwarra Fitzroy River stretches over 700km from the desert to the sea, and is a site of great cultural significance. However, the river's cultural and ecological values are now under great threat from Murray-Darling style proposals to pump water from the river and establish an intensive irrigated agriculture industry. Web-series "Voices of the River" goes out on Country with ten Traditional Owners to share stories of cultural connection and the fight to protect one of the last in-tact river systems in the world."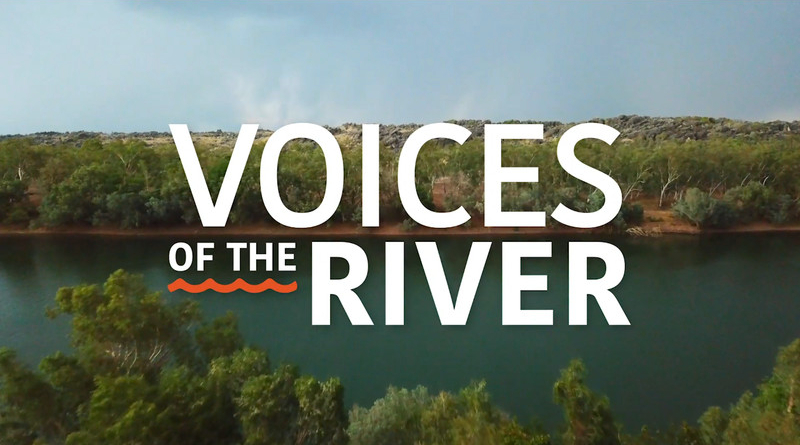 "Forensickness" directed by Chloé Galibert-Laîné
Synopsis: "In an attempt to analyze Chris Kennedy's "Watching the Detectives," a researcher dives into a massive archive of media produced after the Boston attacks. Her online wanderings offer a performative exploration of the history of critical thinking and the ruthless politics of truth production."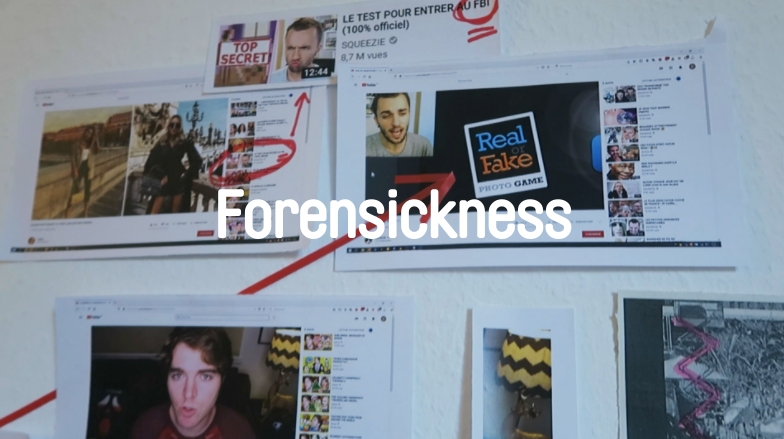 "From a Dark Place" directed by Vito Roppo
Synopsis: "Four elders each describe a traumatic event in their youth from which they never thought they'd recover – only to find that experience useful in later life."
"Old-Growth Murder" directed by Tom Olsen Jr.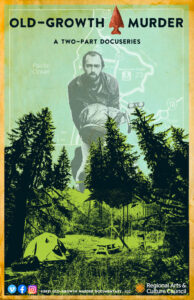 Synopsis: "A two-part documentary exploring the unsolved murder of French bicyclist Alain Malessard who was discovered dead in an Oregon Coast campground on Thanksgiving 1987."
For more information on the Melbourne Documentary Film Festival and to learn how to stream the selections above, visit: mdff.org.au and watch.eventive.org/mdff